Do you need some help finding resources for citizen science? Have a look through our drop down menus below to find links, sources and information to assist you with a range of citizen science queries.
ACSA also has a comprehensive FAQ guide which contains all of this information and more.
---
What is citizen science?

Citizen science is the collection and analysis of scientific data in relation to the natural world, performed predominantly by citizens, usually in collaboration with scientists and field experts. Citizen scientists work with scientists or the scientific framework to achieve scientific goals.

Citizen science involves public participation and collaboration in scientific research with the aim to increase scientific knowledge. It's a great way to harness community skills and passion to fuel the capacity of science to answer our questions about the world and how it works. Have a look at our 10 Principles of Citizen Science to find out more.

Citizen science has many benefits to citizens, scientists and to society as a whole;

Benefits to citizens

participation in citizen science activities is often inexpensive and fulfilling
increased scientific education, learning and awareness leading to a greater understanding of the world around you
inclusion and participation – building relationships with like-minded people for the benefit of mental health
opportunity to partake in activities that would usually be reserved for scientists and field experts
the acquisition of valuable field experience and skills which can help you advance your own interests and careers
the knowledge that you are contributing to something real.

Benefits to science

citizen science gives science access to areas that were previously inaccessible such as private properties
enables scientific study and analysis on much larger scales than were previously possible, in terms of time, geographically and in the amount of data that can be collected
makes projects possible that would be financially unviable without community participation, so greatly enhances the achievable outcomes of scientific study through increased efficiency
increases data reputability though influx of diverse skillsets, geographical ranges and experiences; the inclusion of the community in data collection can lead to unexpected insights and discoveries
the inclusion of the community in scientific research increases the reach of scientific study and when people take notice, real change can be achieved.

Benefits to society

the inclusion of the community in data collection and analysis shows that science is for everyone and helps bridge the gap between academic and grass root persons, uniting the community as a whole
enhanced scientific education and inclusion at a community level leads to cultural change through increased scientific awareness.
How do I find a speaker for my event?

Citizen science is built on community and networks. Reach out to people and tell them about your project or event and why you want them to be a part of it.

You can start by searching the ACSA Membership portal for experts
Use ACSA's Project Finder to find current citizen science programs and reach out to those who are running them
Keep an eye on ACSA's Newsfeed for exciting developments in citizen science
Contact the ACSA Regional Chapters to ask for speaker recommendations
Contact ACSA's international liaison to find out if anything exciting is going on overseas
Browse through ACSA's Organisational Members to see who is involved and learn about their activities
Reach out to Universities to find field experts or PhD students immersed in study
Search grant announcements to learn about programs that have recently received funding
How do I source funding for citizen science?

Grants – Annually there are lots of grants available for community engagement and citizen science projects. Keep an eye of for relevant funding and make sure you apply with lots of time to spare in case you need to collect letters of support or other evidence.

There are many places where grant opportunities are listed and it is a good idea to regularly check to see if there are any grants available that your program may qualify for.

Governmental grants, specifically for citizen science, are made available each year at federal state Government level as well as at local council level. Simply typing 'citizen science grant' into google should bring up lots of hits that are worth reading through.

You don't have to limit yourself to citizen science funding alone, there will be other types of funding that you may be applicable for. Research grants, community engagement grants, bushfire relief, habitat restoration, endangered species and health studies are just a few examples of the types of funding that may be available for citizen science programs and may suite your program. Keep an open mind and look regularly.

Each grant application is different and will require different levels of input. Here are some general guidelines;

read all the documentation available from the grant supplier
if they offer a template, use it
copy all the questions into a word doc and write all your answers out first, then copy and past it into the online grant application later
treat the questions like a school/university essay – pick apart the question and make sure you answer every part of it
attempt to construct concise answers and don't ramble on
break your answers up using subheadings and bullet points for easier reading
prepare your program budget beforehand
letters of support go a long way
you will usually be asked for your Certificate of Incorporation and insurance documents so have them ready
you will be asked for your ABN and business address. If you don't have an ABN you will need to seek auspicing services from another organisation
don't leave it until the last minute!
ask for help! If you have questions, don't be afraid to reach out to other individuals or organisations to ask for help. This may save you a lot of time, help you achieve better outcomes.

Some websites make grant research a whole lot easier by compiling lists of available grants. Some are free but others require you to pay for a subscription. Take advantage of free trials!

Sponsorship – You may be able to receive help from a corporate sponsor. Is there an organisation who would be particularly invested in your research or its outcomes? Sponsorship is a two way partnership. Have a think about what you can offer to your sponsors and how you can make it worthwhile for them to sponsor your program.

You can pick up some great tips by researching how other organisations attract sponsors. Take a look at how the Citizen Science Association attracts sponsors.
Where can I find imagery and videos to help me publicise my program?

You can use images from ACSA's Photo Resources to advertise your own citizen science program.
You can also use ACSA's video seminar resources.
Reach out to other citizen science groups to ask if they have any photos or other resources that they wouldn't mind sharing with you. Just remember to credit them!
Stage your own photoshoot! (and send the images to ACSA if you like, so we can house them on our photo page)
How do I get insurance for my activities?

There are a number of different types of insurance and your requirements will vary depending on the specifics of your project or program.

Some states set aside funding to offer FREE insurance to not-for-profit organisations and charities.

Check out the QWaLC website for more information on insurance for your venture.
How do I run a citizen science program remotely?

This will really depend on your specific activity.

Read this interesting study about Online Citizen Science from citizenscience.org
Take a look at ACSA's CitSciOz18 conference videos, you will find a whole section on 'Citizen science – How to…'. A number of these presentations explore how to conduct citizen science remotely
ACSA's project finder also contains many remote citizen science programs. Reach out to some of the organisers and ask for assistance
Zooniverse is a great resource, an online collation of online citizen science projects! You can gain some inspiration, perhaps join a project and eventually, add your own project to their database
Check out these online citizen science projects that have already achieved great things remotely: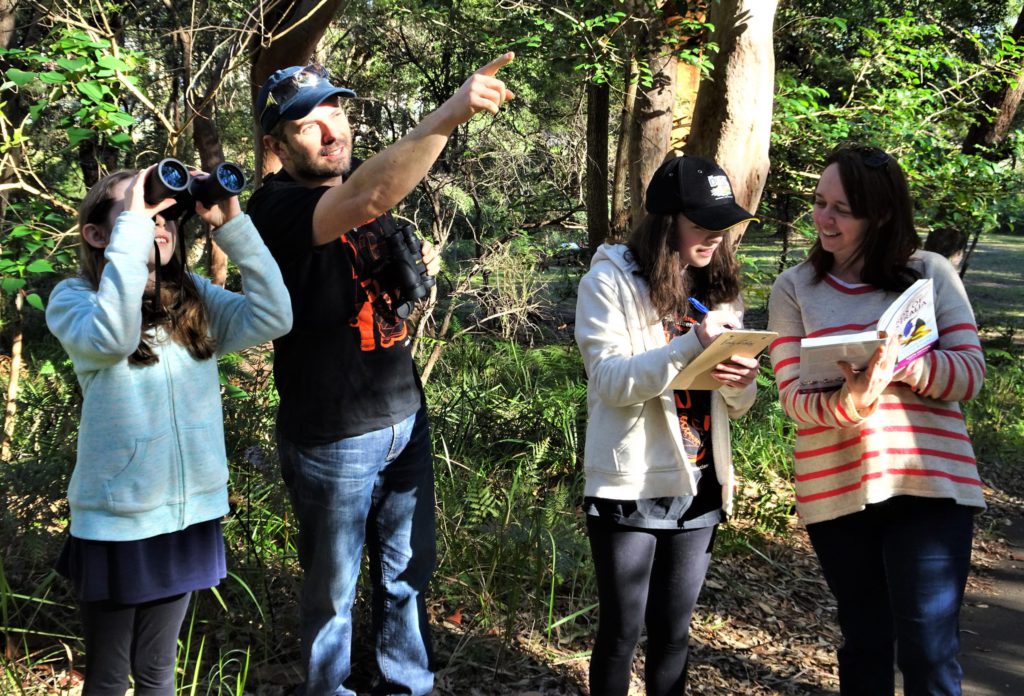 ---
Specific resource toolkits
---