This notice is to advise members of the Australian Citizen Science Association Inc. (ACSA) of the upcoming Annual General Meeting. The details of this meeting are as follows:
| | |
| --- | --- |
| Date: | 21 November 2022 |
| Time: | AGM will commence at 12:00 AEDT (following a presentation by Hugh Possingham scheduled 20 minutes beforehand) |
| Place: | Online via Zoom teleconference software |
| RSVP: | Please submit this online form ASAP to help us ensure we meet quorum requirements |
Linked here are the following documents for review and download:
At the meeting, members will have the opportunity to:
find out about ACSA's operations and finances
ask questions about the operations and finances of ACSA
speak about any items on the agenda
At the meeting, members will be asked to vote to:
accept the minutes of the 2020-2021 last annual general meeting
accept the financial statements
accept the annual report
elect Management Committee office bearers and general members.
Appointing a Proxy
If you are interested in appointing a proxy to attend the ACSA AGM on your behalf, please fill in the attached Proxy Appointment Form and send it to me by email: executiveofficer@citizenscience.org.au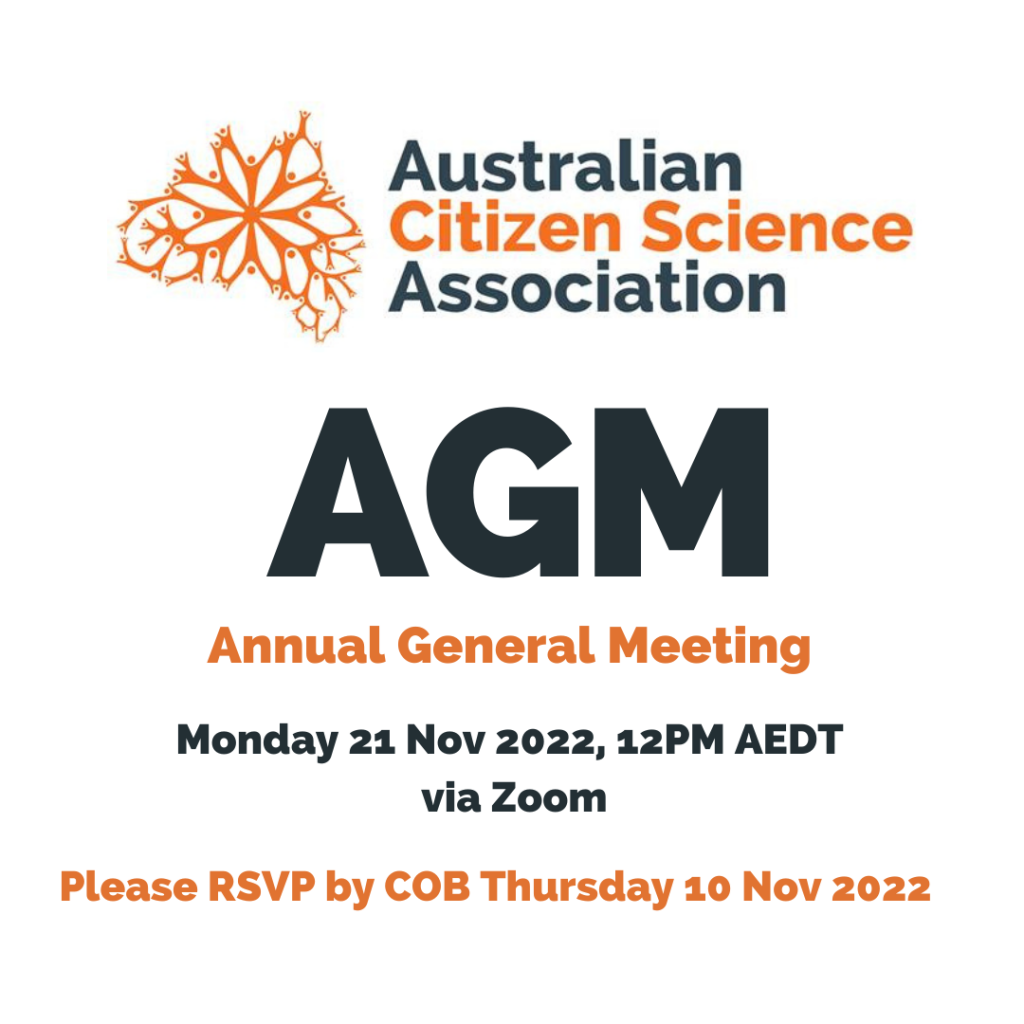 It's Not Too Late to Nominate!
ACSA Management Committee member nominations are due Monday, 7 November 2022!
Help us spread the word and see this form for details.