Core values are an integral part of any organisation that exists for the benefit of others and ACSA's core values – inclusive, inspiring, empowering, collaborative and dynamic – help guide our team and govern all of ACSA's activities. We hope all ACSA members agree with and uphold these values when actively engaging with and through ACSA.
---
---
Inclusive
Citizen science is a community of diverse individuals and organisations and ACSA will grow through the engagement and contributions of many. Through our organisational partnerships, individual members and those who engage with ACSA remotely and through events, we hope to include all manners of citizen scientists and interested parties; from grassroot to academic, from child to mature adult, all genders, all races and all beliefs. Each individual brings new ideas, alternative perspectives and valuable insight to a diverse community of citizen scientists coming together the collectively expand the field of citizen science in Australia.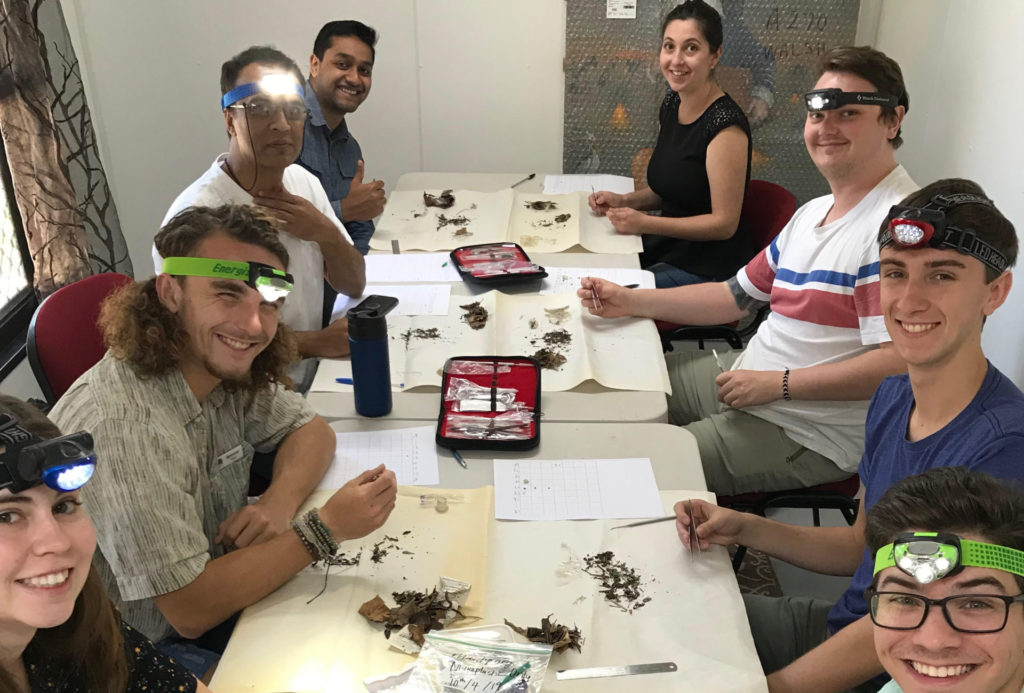 ---
---
---
---
Inspiring
The modern era is full of unprecedented new challenges, both for society and for the natural world. Many of these challenges can not be tackled by reviewing history but require new ideas and innovative solutions. ACSA intends to inspire each generation of this nation through increased access and participation in citizen science and collectively we can help to address the challenges and opportunities important to Australia and its people and environment, today.
---
---
---
---
Empowering
Citizen science is unlike any other form of scientific research and is invaluable due to it's diversity and the geographical and quantifiable opportunities it offers. Citizen science is dependant on individuals, each of whom contribute a valuable and meaningful role in the collection, analysis and publication of scientific data that helps to produce real and beneficial change. ACSA endeavours to engage with and empower individuals to participate in citizen science and to help them acknowledge their significant contribution to research and information gathering.
---
---
---
---
Collaborative
Collaboration is the bones of citizen science and it is through collaborative efforts that citizen science is able to collect data, analyse result and instigate change through scientific discovery. ACSA is dedicated to enhancing collaboration within citizen science in Australia by creating a an equal stage where individuals can meet to discuss ideas, share knowledge and collaborate to do citizen science together.
---
---
---
---
Dynamic
Citizen science is directly influenced by society and the natural world, both of which are forever changing in response to multiple impulses, triggers and catalysts. The likes of politics, world-health, climate, population an more with never stop changing so it is up to us to be dynamic in the face of change. ACSA resolves to continue to be innovative and responsive to the changing needs of citizen science and to help others do the same.
---
---
---
ACSA is a supporter of the FAIR and CARE initiative developed by the The Global Indigenous Data Alliance (GIDA). GIDA is a network of Indigenous researchers, data practitioners, and policy activists advocating for Indigenous Data Sovereignty within their nation-states and at an international level.
The aim of GIDA is to progress International Indigenous Data Sovereignty and Indigenous Data Governance in order to advance Indigenous control of Indigenous Data.
You can read more about FAIR and CARE on the GIDA website.
You can read and download GIDA's full FAIR and CARE principals here.
---
---
---
There is still more work to be done…
ACSA is a national association that works across the globe to advocate and promote citizen science. Citizen science has often been touted as a mechanism for democratising science by involving society in science. ACSA believes this aspect is more important than ever. However, there is much more we could be doing. As an association we are predominantly white and we know there is much more that we can and must do ourselves. ACSA is deeply committed to making this happen.
We encourage you to join CSA's Environmental Justice community who have been working to bring attention to these inequalities. You can view the CitSci2019 Environmental Justice panel discussion below and it is well worth a look. As a community we should all be reflecting on how we can increase people's sense of connection to science and promote active citizenship. Most importantly how can we increase knowledge and fundamentally what mechanisms can we use to share and learn from each other?
---