In this time of uncertainly and physical isolation we have worked hard to connect our community in the form of a citizen science celebration, #CitSciOzOnline. This is a month-long event with sessions every Wednesday in October featuring inspirational speakers followed by 'coffee chats' with people who are leaders in their field and doing incredible things in the realm of citizen science today.
Whether you are an aspiring citizen scientist, researcher, program leader or interested community member, CitSciOzOnline has you covered and will hopefully inspire and invigorate you as we head towards the end of this most challenging year.
Themes
CitSciOzOnline will centre around three themes highly relevant in citizen science today.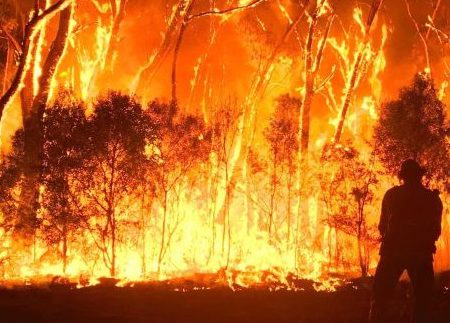 Disaster Response
October 14 | 7pm AEDST
The world has faced unprecedented challenges over the last 12 months. This theme will celebrate and explore the unique platform that citizen science provides for the collection of diverse and comparative data and how the unification of global citizens through science can improve our ability to recover from extreme events.
Innovation in citizen science
October 28 | 7pm AEDST
New approaches and technology are pushing the boundaries of the ways that citizen science can contribute to a range of social and ecological outcomes. This theme will unite cutting edge enabling technologies with citizen science approaches and highlight opportunities for new research.
Connections and Partnerships
October 21 | 7pm AEDST
Connections are at the core of citizen science, which brings together a diverse array  of people to share science and creativity through collaboration. This theme will focus on powerful examples of citizen science as a way to connect and foster impact.
EMCR Symposium
In addition to the above we will also be featuring an Early-Mid Career Researcher (EMCR) 1/2 day symposium. From 1-5pm AEDST on October 7th, this symposium will unite citizen science-aligned researchers in Australia to interrogate and explore research and practice in citizen science across the country. Featuring keynotes, lighting talks, Q&A, interactive sessions, and networking opportunities, this conference will be the starting point for a community of practice in citizen science research; uniting interdisciplinary researchers, citizens, and others from outside of institutional settings.

While the focus of this event is on Early-Mid Career Researchers, we warmly welcome everyone to attend this event which will feature talks from citizen scientists in addition to perspectives of researchers.
ACSA Online Party!
After all has been said and done we will finish off the event with a virtual ACSA party! Put October 28th in your diary and bring a cup of tea or your drink of choice to meet the ACSA Management Committee and Regional Chapters. Ask questions, meet other members, discuss initiatives or possible collaborations and win prizes!
Our sponsors
This event would not be possible without our sponsors. Like us, they want to promote citizen science and the sharing of knowledge. Click on their logo's to find out more about their achievements and accomplishments.
Here's what's coming up…
October 7th 1PM – 5PM AEDST – EMCR (Early Mid Career Researcher Session)

The EMCR symposium will unite citizen science-aligned researchers in Australia to interrogate and explore research and practice in citizen science across the country. Featuring keynotes, lighting talks, Q&A, interactive sessions, and networking opportunities, this conference will be the starting point for a community of practice in citizen science research; uniting interdisciplinary researchers, citizens, and others from outside of institutional settings.
October 14th 7PM – 8PM AEDST – Disaster Response Stream

The Disaster Response Stream will showcase three speakers who will discuss the role of citizen science in 2020 and its role as both a platform to collect information and to connect people across the globe in helping to understand the impact and recovery from extreme events. The three speakers will then engage in a panel discussion afterwards and answer questions from online participants.

Julia Kumari Drapkin

CEO and Founder of ISeeChange.

Dedicated to connecting communities to each other and their changing environment, Julia Kumari Drapkin is the CEO and founder of ISeeChange. ISeeChange mobilizes communities to share stories and micro-data about climate impacts to inform and improve climate adaptation and infrastructure design. Drapkin founded ISeeChange after a decade of reporting natural disasters and climate change across the globe and in her own backyard on the Gulf Coast. ISeeChange has received national and regional awards, as well as recognition by the Obama White House Climate Data Initiative, NASA, MIT Solve, Echoing Green, Grist, and the American Association for the Advancement of Science. Prior to journalism, Julia did anthropology research for 7 years in Central America.

Matt Miles

Principal for Environmental Information
South Australia Department for Environment and Water

Matt is a geographer and spatial scientist who has worked in SA Government for over 20 years. His team manages SA's biological data systems and standards in support of projects large and small.

Citizen Science is enabling the global community to get involved in bushfire recovery work and COVID has changed the way the community volunteers. DEW is using remote volunteers to compile valuable ecological data from bushfire affected Kangaroo Island. Using DigiVol, citizen scientists are tagging images of animals taken from motion sensor cameras, providing a more comprehensive dataset than internal resources alone would enable.

Related links

Erika Roper

Early Career Researcher and convener of the citizen science project Hungry Parrots

Erika is currently researching the diet and foraging behaviour of the Forest Red-tailed Black-cockatoo (Calyptorhynchus banksii naso) in Perth. Red-tails are a threatened species inhabiting a novel environment and Erika is working towards a better understanding of their behaviours and needs in order to inform management decisions and ensure their presence in the southwest for centuries to come. The Hungry Parrots project was started so that we can record the changing diets of parrots in Australia. Many parrots adapt well to new and changed environments, including urban areas, by finding and exploiting new food resources. I am interested to see if the recent devastating fires have caused parrots to range further and add new foods to their diets as their usual food supplies were impacted.

Additional Resources…

Brian Koepnick

Research Scientist at the University of Washington and developer of FoldIt.

Sadly Brian can't be there on the day but he has pre-recorded a feature talk to tell you all about Foldit and what a wild year it has been for everyone involved.

Foldit is a protein folding game used to crowdsource research in biology and medicine. A 2019 breakthrough opened the door for protein drug design in Foldit, and we have rushed to leverage this for COVID-19 research. Since February 2020, Foldit citizen scientists have been designing protein drugs for COVID-19, which are tested in labs at the UW Institute for Protein Design.
October 14th 8:15PM – 9PM AEDST – Resilience Session

Following on from the Disaster Response Stream will be a coffee chat session reflecting on resilience

The 'What Does it Mean to be Resilient' coffee chat session is an informal discussion on resilience. Resilience is defined as the capacity to recover quickly from difficulties; toughness- but what does this mean in practice? This session will explore resilience not only in terms of disaster preparedness and recovery but also individual resilience. Led by Dr Geoff Garrett, the panellists will explore what resilience is (or what it means to them) and how do we as individuals get better at it? Using the 2019-2020 bushfire season as a basis, they'll explore the concept of resiliency from both a landscape and individual level. The session will also touch on leadership and its importance during challenging times.

Participants in the What Does it Mean to be Resilient Session include:

Dr Geoff Garrett

ACSA Patron and former Queensland Chief Scientist and Chief Executive of CSIRO

Geoff is the former Queensland Chief Scientist (2011-2016) and has also led two of the world's major national research and development organisations, CSIRO in Australia (2001-2008) and CSIR in South Africa (1995-2000). He currently lectures in leadership and change management and provides coaching support in these areas to academics and to senior officers of the Australian Public Service. In addition to his role as Patron of ACSA, currently he is also Deputy Chair of the National Youth Science Forum.

Jo White

Director, Science, Education and Conservation, Australian Institute of Botanic Science, Royal Botanic Gardens Sydney

Jo has over 25 years of State government experience operating at a senior officer level in the areas of science leadership, environmental management, policy development and program delivery. She has contributed to creating over a million hectares of new national parks and led world leading science in collaboration with CSIRO to understand the status of biodiversity in NSW. She has led successful science strategies designed to align science to deliver government and stakeholder priorities. She has created new capabilities in citizen science and social research. In her current role she leads a large team and is establishing a new National Herbarium of NSW and leading the biggest herbarium digitisation program

Adrian Turner

Chief Executive Officer, Minderoo Foundation Fire & Flood Resilience Initiative

Adrian is an experienced corporate leader and has a strong track record of building innovative companies and organisations that tackle complex challenges. At Minderoo Foundation, Adrian is CEO of the Fire Fund Initiative which was established in January 2020 with a $70 million commitment from Andrew and Nicola Forrest. The collaborative Initiative aims to see Australia become a global leader in fire and flood resilience by 2025. The initiative is also working with communities to help them respond and recover from the devastating 2019-20 Black Summer bushfires. In addition to his responsibilities at the Minderoo Foundation Adrian co-chairs AustCyber, the national Program to build a vibrant domestic cybersecurity industry. Prior to joining the Minderoo Foundation, Adrian was the founding CEO of CSIRO's Data61, the data and digital specialist arm of Australia's national science agency. He previously spent 18 years in Silicon Valley and was co-founder of Borondi Group, cofounder and CEO of Mocana Corporation, had profit and loss responsibility for Philips Electronics connected devices infrastructure and was Chairman of the Board for Australia's expat network, Advance.org. Adrian is an avid reader and writer with deep interests in AI, data economics and biosecurity, as well being an artist. He graduated from UTS and completed the Executive Program for Managing Growth Companies at Stanford University and authored the book BlueSky Mining – Building Australia's Next Billion Dollar Industries.

Additional Resources…

Dr Ramesh Mashelkar

National Research Professor

Dr Ramesh Mashelkar is unable to join us live but he and ACSA's chair, Erin Roger had an interesting discussion prior to the session that they have recorded and make available for you to watch.

Director General of Council of Scientific and Industrial Research, Chairman of National Innovation Foundation as also the President of Indian National Science Academy, Global Research Alliance and Institute of Chemical Engineers (UK). He has been honoured as a Fellow of Royal Society, Foreign Fellow of US National Academy of Science as also Engineering, Foreign Associate of American Academy of Arts and Science & Fellow of US National Academy of Inventors. He has been elected to the Fellowship of both Australian Academy of Science and Australian Academy of Technology and Engineering.

Dr Mashelkar has had a record stint as Sir Louis Matheson Distinguished Professor at Monash University during 2007-2020. He has been honoured with honorary doctorates by 42 universities, which include Monash and Swinburne. The sixty plus awards won by him include the prestigious TWAS-Lenovo Science Prize, Business Week (USA) award of `Stars of Asia'& JRD Tata Corporate Leadership award. Dr. Mashelkar, who was a member of the Scientific Advisory Council to the Prime Minister for over thirty years, has been honoured with Padmashri, Padmabhushan, and Padma Vibhushan, three of the highest civilian honours in India. The devastation caused by the ongoing Coronavirus pandemic has brought out the importance of resilience. Dr Mashelkar has recently proposed 10 tenets to build a crises resilient innovation ecosystem and his ongoing optimism in the face of challenges. Find out more here www.mashelkar.com.
October 21st 7PM – 8PM AEDST – Connections and Partnerships Stream

The Connections and Partnerships Stream of ACSA Online will showcase four speakers who will discuss the role of connections and partnerships in supporting citizen science at different levels – from the policy level (macro), at an institutional level (meso) and finally at the individual/community level (micro). The four speakers will then engage in a Q&A and short panel discussion afterwards.

Speaker

Department of Agriculture, Water and the Environment (Commonwealth)

Anntonette Daily

Executive Director, Operations and Communications at the Australian Space Agency

Anntonette is an Executive Director at the Australian Space Agency and commenced in the Agency soon after it was established in July 2018. Anny is responsible for the operations of the Agency and ensuring it meets its government requirements as well as establishing its governance arrangement. In addition to managing the parliamentary interaction, finances, human resources and event management, Anny is also responsible for all communications for the Agency and has a personal goal to meet the key values of the Agency – namely to inspire Australians and 'do cool stuff'.

Tahlia Perry

Environment Institute, University of Adelaide

Tahlia Perry is a finishing PhD student at The University of Adelaide, where she has combined her passions for molecular biology and public outreach to aid in conservation and captive breeding of the iconic short-beaked echidna. During her PhD, Tahlia created and continues to run the Australia-wide citizen science project EchidnaCSI. This project has engaged thousands of the general public to submit echidna sightings and scat material in order to gain unprecedented insights into wild echidna populations across the country. Tahlia will discuss how EchidnaCSI joins together various research fields such as ecology, genetics and microbiology in combination with citizen science to increase the knowledge surrounding the biology and health of wild echidnas. Tahlia will also discuss the partnerships formed between EchidnaCSI and Taronga and Perth Zoos to inform better captive management and breeding of echidnas."
October 28th 7PM-8PM AEDST – Innovation Stream

Citizen science is innovative, creating new pathways for engagement, research and knowledge brokering. With every citizen science project, comes interesting ideas and ways to overcome barriers and challenges.

The Innovation Stream of ACSAOnline2020 will showcase speakers who have utilised citizen science to address a question, barrier, or challenge. The talks will discuss how they applied an innovative solution(s) for problem solving or engaging the community. Speakers will be available after their presentations to answer any questions the participants may have.

We would love to know why you think citizen science is innovative? Click here to add your response.

Dr. Yaela Golumbic

Postdoctoral fellow at the University of Sydney and Science communication researcher

Yaela Golumbic is a science communication researcher, emphasizing on citizen science as a way for enhancing public participation and engagement with science. She is a postdoctoral fellow at the University of Sydney, where she is leading the research on student and public participation in the Breaking Good initiative. Yaela is designing a holistic framework for measuring citizen science project success, one which acknowledges the various meanings and definitions of success by multiple stakeholders involved in the project- students, teachers, scientists and more. Yaela has developed, designed and managed several citizen science projects, focusing on co-creation processes and examining its benefits and challenges for science and society.

She is leading the evaluation and social research, and co-leading engagement for the Breaking Good Initiative, an international citizen science initiative that empowers members of the public to be active researchers in projects that will improve human health. To date, Breaking Good includes lab-based projects exploring the synthesis of new drug candidates or the recreation of expensive medicines with high school students and undergraduates, and an online project exploring the accessibility of the world's most important medicines.
October 28th 8PM-8:30PM AEDST – Social Networking Stream

Bring a cup of tea or your drink of choice and meet the ACSA Management Committee and Regional Chapters. Ask questions, meet other members, discuss initiatives or possible collaborations and win prizes!