Register now for the Next
Australian Citizen Science Association Conference (#CitSciOz23)
Location: UniSC | University of the Sunshine Coast, Queensland, Australia
Monday 20th November (side event): Workshops & excursions
Tuesday 21st November: Conference Day 1 (Opening, Keynotes, breakout rooms, short talks, long talks, posters, & official welcome evening event)
Wednesday 22nd November: Conference Day 2 (Keynotes, short talks, long talks, posters, dinner TBA)
Thursday 23rd November: Conference Day 3 (Keynotes, short talks, long talks, posters, conference official close, dinner TBA)
Friday 24th November (side event): Bonus Bioblitz Day! Join us as we kick off the Great Southern Bioblitz 2023. Learn how to use iNaturalist from experts, get to know the local wildlife, meet the locals and discover species new to science in the Sunshine Coast area.
Registration cost will include bus rides to and from the venue for Conference Day 1 – 3 if staying at preferred accommodations (these can be booked via the registration portal during the registration process).
Keep checking back for more information and new announcements!
Themes
Inspire
Encourage inclusiveness, engagement, and motivation in citizen science.
Recruiting and engaging citizen scientists, keeping them on task, and sparking their interest in research is essential to a successful citizen science project. The power to motivate others to do citizen science needs to be bottled. How do you encourage others to get involved in your project? What was their motivation for joining your project, and did that reason change over time? What lessons can you share?
Impact
Explore, investigate, and showcase the affects and effects of citizen science projects.
There are a wide range of impacts we hope to achieve from citizen science – social, moral, environmental, political, legal, health and many more. We hope to see impacts on ourselves, our citizen scientists, our projects, our surroundings, and on local, state and federal levels. These can be difficult to define and measure, especially when we move from short-term outcomes to longer term, systemic impacts. What have been the impacts of your project and how have you investigated its wider effects?
Influence
Showcase citizen science communication techniques for maximum influence.
The successful communication of citizen science and its outcomes is so important when it comes to educating the community about what we do, sharing knowledge and results with a diverse array of people, and influencing change at many levels. But successful communication is a science within itself. With whom and how do you communicate your citizen science data and outcomes so it will influence decision-making?
Call for Abstracts
Abstract submissions are now closed. Thank you to everyone who has submitted their presentations. We are now reviewing them and will be in touch with speakers by 29 September, 2023.
Please note: Earlybird registration rates will not expire for accepted speakers.
Workshops and field trips – Monday 20 November
We are also organising workshops and field trips to run as side events on Monday, 20 November. These are part of our effort to engage with diverse audiences, including those who may not be able to afford a conference registration. Submissions for these workshops have now closed. We are currently reviewing your submissions and will be in touch with workshop presenters by 29 September, 2023.
Registration
Conference registration is now open! Consider becoming a member of ACSA for reduced registration fees. If you sign up now as a member, you will find the MEMBER DISCOUNT CODE in your Welcome email. Existing members should have received it in an email. If you are a member and still need the code, contact us.
Not sure if you're a member? Check your membership status by logging in to your account page. If you don't know your password, use the "Forgot Password?" link to reset it. You can find out more about your account page from the Account Page FAQ.
Registration Fees
Registration Type
Earlybird
(from 02/08/23 – 13/10/23)
Standard
(from 14/10/23)
FULL – Member
$350
$450
FULL – Non-Member
$450
$550
FULL – Concession Member
$275
$325
FULL – Concession Non-Member
$375
$425
DAY – Member
$250
$300
DAY – Non-Member
$300
$350
DAY – Concession Member
$200
$240
DAY – Concession Non-Member
$240
$280
Bookings at preferred accommodation may be made via the registration portal as part of the registration process, depending on availability.
Financial Support Opportunities
ACSA's 2023 Seed Grant round is now open. This year we are offering a single $2,000 grant, of which up to $500 may be used to attend the CitSciOz23 conference. Entries close on Friday 6 October, 2023.
Future Earth Australia is currently offering Seizing Opportunities grants of $200 – $1,000 for early-career researchers and professionals (ECRPs). This includes Honours and Masters students or PhD candidates, government or not-for-profit employees, and community group or private sector employees. Early-career is defined as the first 15 years of career, not including any career breaks taken. One condition is that a principal investigator/team leader on your project must be from Australian National University, Griffith University, RMIT, University of the Sunshine Coast, Monash University, University of Sydney, Western Sydney University, or CSIRO. These grants can be used for travel or registration to a conference or professional event.
Check back for more news about financial support to attend CitSciOz23.
Side Events
As previously mentioned, we will be organising workshops and excursions on Monday, 20 November (prior to the 3 day conference) and a BioBlitz on Friday, 24 November (after the conference close on Thursday). Further details and a program for the Monday events will be released when they are finalised. To register your interest in attending these side events, and receive the program by email, please use this Google form.
On Demand Viewing
Presentations from the main plenary room will be available to registered delegates for 6 months after the event. This will enable you to catch up if you miss one of the recorded sessions, or revisit an interesting or useful talk.
Keynote Speakers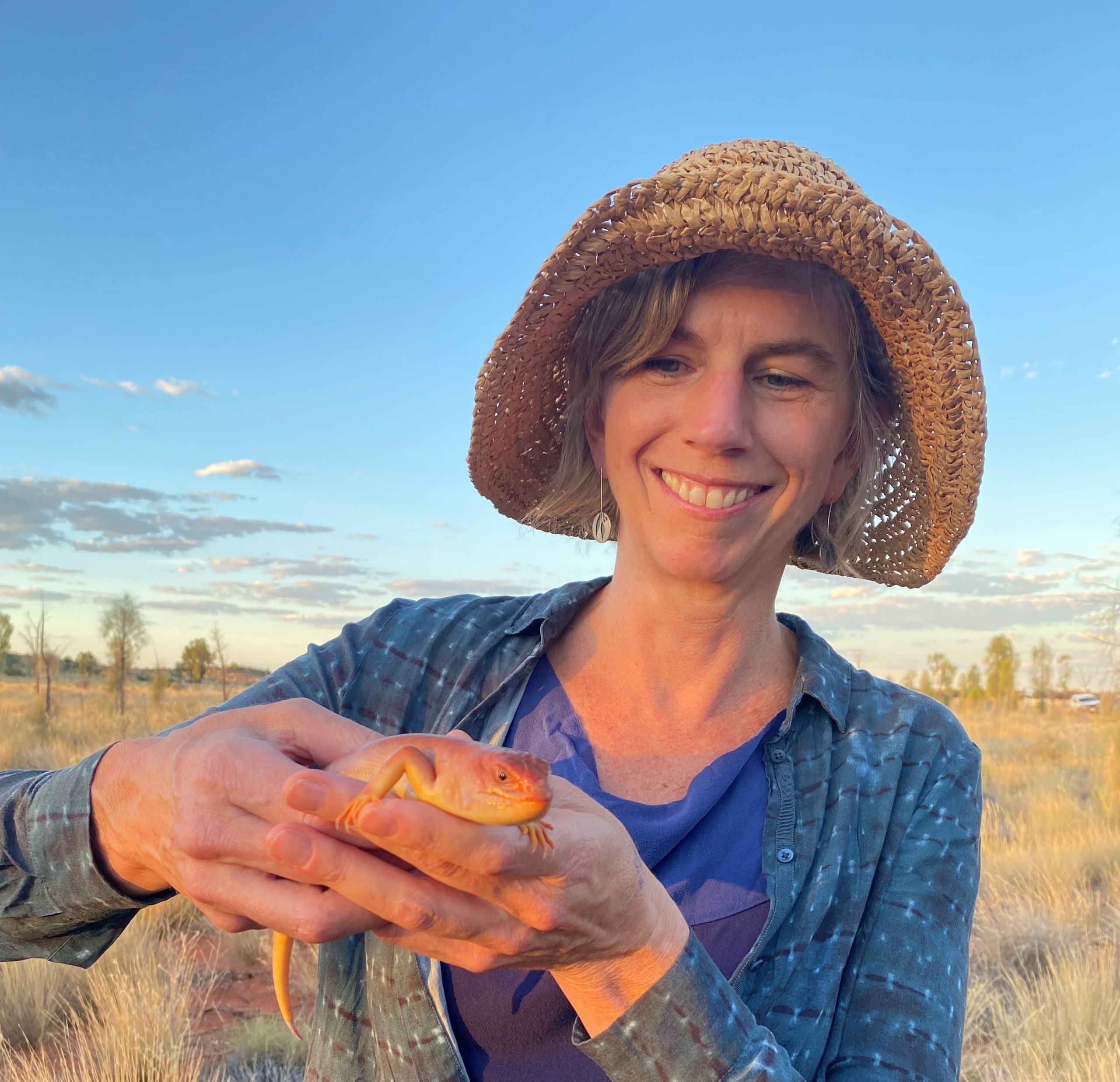 Dr Fiona Fraser
Threatened Species Commissioner
As the Threatened Species Commissioner Fiona's role is to lead the implementation of Australia's Threatened Species Action Plan along with other initiatives to recover our most imperilled plants and animals. Using the principles of science, action and partnership, Fiona works with First Nations people, conservation organisations, governments, communities and the private sector. Fiona has a PhD in threatened species and fire ecology in northern Australia. She has worked for the Australian Government for over a decade playing lead roles in Indigenous caring for country and natural resource management, international environment policy and the bushfire wildlife recovery response. Before joining the public service, she worked with First Nations organisations in northern Australia on caring for country programs and joint management of protected areas. Fiona is Australia's third Threatened Species Commissioner and is supported in her role by a small team that is equally committed to and passionate about threatened species recovery.

Fiona will be presenting a keynote on Day 1 of the conference, Tuesday 21 November
Siobhan Leachman
Citizen Scientist, New Zealand
Siobhan is a prolific editor of Wikipedia and volunteers for a plethora of citizen science, GLAM (Galleries, Libraries, Archives and Museums) and digital humanities projects. Her mission in life is to connect everything. She advocates for open access, open Creative Commons copyright licences, and defends the public domain. She is currently obsessed with citizen science, crowdsourcing, Wikipedia species articles, New Zealand endemic moths, Wikidata, iNaturalist, scientific citation data, women scientists and scientific illustrators, name authority data, and scientific artworks. These obsessions change at her whim. In 2018 she was awarded the Auckland War Memorial Museum Medal and is a Companion of the Auckland War Memorial Museum.

Siobhan will be presenting a keynote on Day 2 of the conference, Wednesday 22 November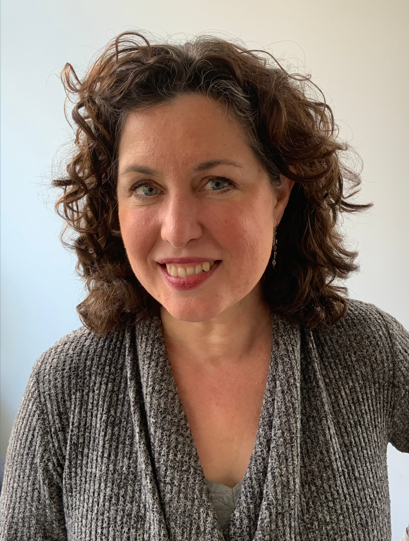 Margaret Gold
Researcher, Citizen Science Lab
Margaret Gold is a Senior Researcher in the Centre for Science and Technology Studies (
CWTS
) at Leiden University,  and the Coordinator of the
Citizen Science Lab
. Margaret's research focus is on Citizen Observatories (community-based environmental monitoring initiatives) and their impacts on policy formation, environmental governance, social innovation, and behaviour change. Margaret is also an afficionado of Hack Days and Hackathons and has developed innovative approaches to creative collaboration such as '
ThinkCamps'
and co-design methodologies for Citizen Science.
In addition to running the Citizen Science Lab, which is both a knowledge hub and project incubator, Margaret also leads Societal Engagement & Citizen Science within the Open Science Programme of Leiden University and has helped to shape the national strategy for Citizen Science in the Netherlands via her work in the National Programme Open Science (
NPOS
). Together with other pioneers in the Netherlands she is co-leading the establishment of the first Dutch national network for citizen science practitioners –
Citizen Science Nederland
.
Margaret is also active at the European level, as Rapporteur and Topic Expert to the European Commission in the
Mutual Learning Exercise on Citizen Science
in which 11 European countries participated; and at the global level, as an active member of the Citizen Science and Open Science Community of Practice, which is
providing guidance to UNESCO
on embedding Citizen Science in Open Science practices, and in the Citizen Science Expert Group convened by the
OECD Global Science Forum
.
Margaret will be presenting a pre-recorded keynote on Day 2 of the conference, Wednesday 22 November
Costa Georgiadis
Landscape Architect, Environmental Educator, TV Presenter
Costa Georgiadis is a landscape architect, environmental educator and television presenter who has an all-consuming passion for plants and people. As co-creator and host of Costa's Garden Odyssey for SBS, he caught the attention of a nation.
Since 2013, Costa Georgiadis has continued his journey as the much-loved host of one of the ABC's most iconic and Logie award winning programs, Gardening Australia.
Beyond the screen, Costa Georgiadis is deeply involved with the importance of biodiversity and habitat, regenerative agriculture, permaculture and holistic land practices that deal with the issues arising from a rapidly urbanising world. The story of soil is a driving narrative for him.
Through his workshops, lectures, keynotes, expos and other events, Costa Georgiadis is actively involved in delivering his message to the broader community.
His work with pre-schools, primary and high schools, TAFE colleges, universities, industry groups and community organisations demonstrates his ability to convey his knowledge of a permanent self-sustaining culture to any audience.
Costa Georgiadis' long-awaited book, Costa's World: Gardening for the soul, the soil and the suburbs is available now from ABC Books.
Costa will be presenting a keynote on Day 3 of the conference, Thursday 23 November
Dr Jodi Rowley
Conservation biologist, FrogID
Dr Jodi Rowley is a conservation biologist with a focus on amphibians. After obtaining a degree in Environmental Science (Honours) at UNSW Sydney, Jodi completed her Ph.D. at James Cook University. Now based at the Australian Museum and the University of New South Wales in Sydney, Australia, she has led many expeditions in search of amphibians in Australasia and co-described over 30 frog species as new to science. Jodi is the Lead Scientist of FrogID, a national citizen science project developed by the Australian Museum that has collected almost one million records of frogs across Australia since 2017.
Jodi will be presenting a keynote on Day 3 of the conference, Thursday 23 November
More keynotes to be announced soon!
Coming soon
Additional keynote on Day 1 of the conference, Tuesday 21 November
Coming soon
Additional keynote on Day 1 of the conference, Tuesday 21 November
Coming soon
Additional keynote on Day 1 of the conference, Tuesday 21 November
Call for Sponsors
Why Sponsor?
Participation in the conference offers the following benefits for your organisation:
An opportunity to promote and raise your profile within the citizen science community before, during and after the event.
A significant opportunity to meet and network with citizen science representatives at a national level in one place.
Exposure to a target audience in an environment conducive to information exchange that will promote mutually beneficial business outcomes and leverage your organisation's industry relationships.
A forum to share details about your organisation, including products and services directly to key decision makers and target audience.
Sponsorship Opportunities
Please see the CitSciOz23 Sponsorship & Exhibition Proposal for full details about our packages and benefits. All amounts are in Australian dollars and include GST, unless indicated otherwise.
| Package | Price | Benefits |
| --- | --- | --- |
| Platinum Sponsor (Exclusive) | $15,000 | Recognition, advertising, networking, social media |
| Gold Sponsor | $10,000 | Recognition, advertising, networking, social media |
| Silver Sponsor | $5,000 | Recognition, advertising, social media |
| Bronze Sponsor | $2,500 | Recognition, social media |
| Supporter (Unlimited packages available) | $500 | Recognition |
Other Opportunities
We have several other sponsorship packages / add value items available. Please contact us to discuss individual sponsorship opportunities to meet your objectives and budget.
How to sponsor
To book a sponsorship package, please visit the sponsorship booking portal:
Our Sponsors
Gold Sponsor and Conference Host:
UniSC | University of the Sunshine Coast, Queensland, Australia
The University of the Sunshine Coast (UniSC) is one of Australia's youngest universities, established in 1998. UniSC is a growing, comprehensive university focused on excellent teaching, ground-breaking research, championing sustainability, and producing award-winning alumni.
UniSC's Forest Research Institute undertakes work in the broad spectrum of forest research areas that make direct and meaningful contributions to the sustainability of our wooded landscapes. This includes important areas of studies such as smallholder and forest conservation-based research, along with work to ensure industries are meeting regulatory requirements and public expectations.
The Institute is comprised of three research centres: National Centre for Timber Durability and Design Life, Forest Industries Research Centre, and Tropical Forests and People Research Centre. The Centres have their individual identities and research focus but work collaboratively for greater impact.
To find out more about UniSC, visit their website: https://www.usc.edu.au/
Silver Sponsors:
Australian Museum
The Australian Museum (AM) was founded in 1827 and is the nation's first museum. It is internationally recognised as a natural science and culture institution focused on Australia and the Pacific. The AM's mission is to ignite wonder, inspire debate and drive change. The AM's vision is to be a leading voice for the richness of life, the Earth and culture in Australia and the Pacific. With more than 21.9 million objects and specimens and the Australian Museum Research Institute (AMRI), the AM is not only a dynamic source of reliable scientific information on some of the most pressing environmental and social challenges facing our region, but also an important site of cultural exchange and learning. The AM has had a long history in citizen science projects and currently manages, with collaborators, some of Australia's most well-known citizen science projects.
To find out more about the Australian Museum, visit their website: https://australian.museum/
Queensland Water and Land Carers Inc (QWaLC)
QWaLC supports 480 community groups with more than 38,000 volunteers across Queensland.
We provide practical support to members including representation, advocacy, promotion, networking and insurance administration.
Our members are community-based groups involved in sustainable agriculture, biodiversity conservation, environmental protection, advocacy and education, coastal rehabilitation, citizen science, land restoration and conservation across Queensland.
To find out more about QWaLC, visit their website: https://qwalc.org.au/
Atlas of Living Australia (ALA)
The Atlas of Living Australia (ALA) is a collaborative, digital, open infrastructure that pulls together Australian biodiversity data from multiple sources, making it accessible and reusable.
The ALA helps to create a more detailed picture of Australia's biodiversity for scientists, policy makers, environmental planners and land managers, industry and the general public, and enables them to work more efficiently.
The ALA is the Australian node and a full voting member of GBIF – the Global Biodiversity Information Facility – an international network and data infrastructure funded by the world's governments and aimed at providing anyone, anywhere, open access to data about all types of life on Earth.
To find out more about ALA, visit their website: https://www.ala.org.au/
Conference Working Group
Many thanks to the conference working group who are putting in countless hours to bring this event to you:
Steve Turton, Michelle Neil, Andy Howe, Lisa Evans, Shanna Sheldrick, Jessie Oliver, Stuart Harris, Martin Rady, Kathy Townsend, Paul Flemons, Darryl Ebenezer, Tina Strachan, Vikki Schaffer, Janine Bedros