*Conference content now available on ACSA's YouTube channel!*
Please join us in October 2021 for "CitSciOz21: Celebrate, Communicate, Co-create" in a brand-new event format.
The 4th conference of the Australian Citizen Science Association
27 – 29 October, 2021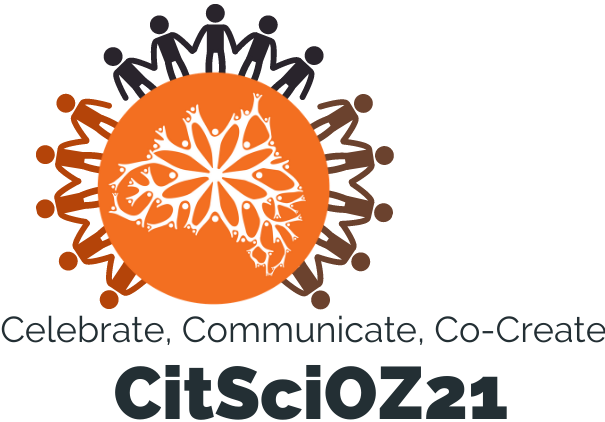 ---
Recent events have awoken a nation to the importance of science and the strength of citizens uniting together to achieve a common goal. Between the Australian bushfires and a global pandemic, citizen science has never been more important.
Join us for CitSciOz21 – an online citizen science conference experience from 27 – 29 October 2021. Centred around the themes of Celebrate, Communicate, and Co-Create, our virtual experience will ensure a highly interactive and engaging event, with the capacity to network with your fellow attendees, speakers, and sponsors as well as providing you with the learning outcomes and benefits you would come to expect from an in-person event.
Themes
Celebrate
Explore, investigate and showcase successful citizen science projects from Australia and the rest of the world.
Citizen science is leading to amazing developments across the world. From the tiny to the huge, and from the personal to local, national and global. It's important for our communities to take time to recognise how far we've come and what we've achieved. How do you celebrate your citizen science success?
Communicate
Showcase citizen science communication techniques for maximum impact.
The successful communication of citizen science and its outcomes is so important when it comes to educating the community about what we do, sharing knowledge and results with a diverse array of people and the ability to influence change at many levels. But successful communication is a science within itself. With whom and how do you communicate your citizen science data and outcomes so it will make an impact?
Co-Create
Encourage inclusiveness and bring together a diverse array of people to discover better science.
Co-creation is at the heart of citizen science, fostering the participation of end-users by actively involving them in the research process. But it's still considered a challenging and sometimes risky approach for policymakers. Do you have a great co-creation example? Did the co-creation process lead to new and innovative ideas? How can we encourage co-creation for science policy, including UNESCO?  How can we make better co-created citizen science?
Program
The conference program is now available! Please click on the image below to access the program including all session details.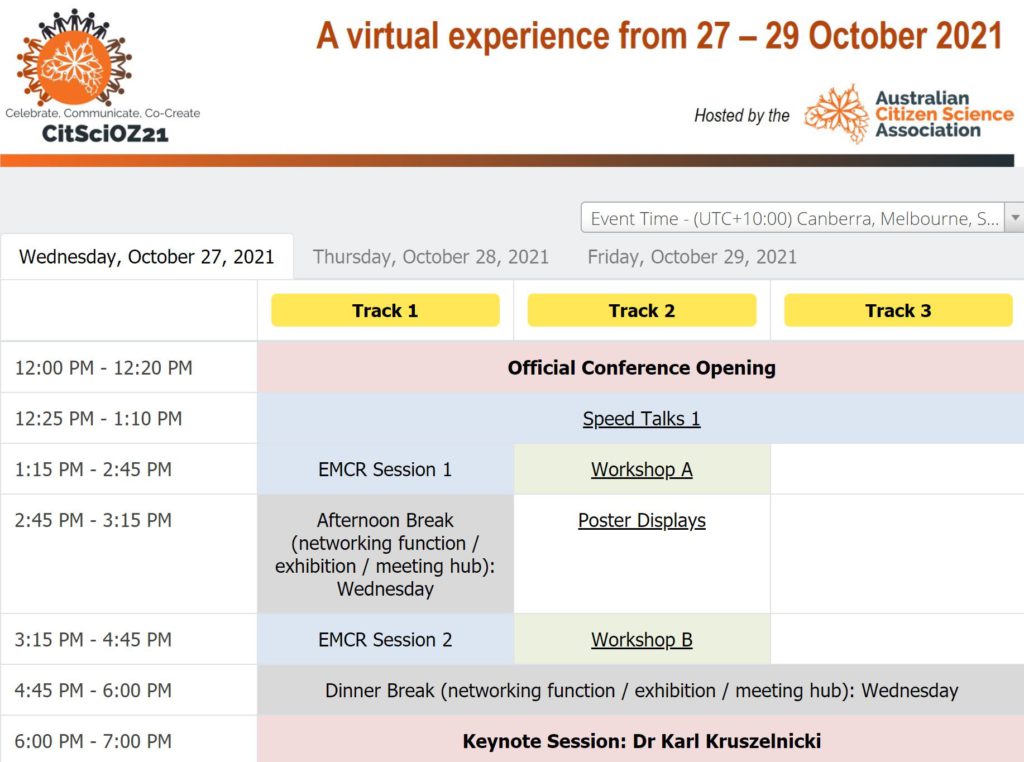 Registration
Conference registration is now open! Consider becomming a member of ACSA for reduced registration fees. Contact us to access your MEMBER DISCOUNT CODE. All registered delegates will receive a free gift!
Registration Fees
Registration Type
Earlybird
(from 01/07/21 – 16/09/21)
Standard
(from 17/09/21)
FULL – Member
$116
$183
FULL – Non-Member
$150
$225
FULL – Concession Member
$86
$145
FULL – Concession Non-Member
$120
$188
DAY – Member
$66
$108
DAY – Non-Member
$100
$150
DAY – Concession Member
$52
$90
DAY – Concession Non-Member
$86
$133
Support grants for early- and mid-career researchers
Through the Theo Murphy Initiative (Australia), the Australian Academy of Science is offering a number of accessibility and support grants to support a diversity of EMCRs to attend the EMCR sessions at the 4th conference of the Australian Citizen Science Association.
The support grants are designed to offset expenses that can affect your participation in the event, such as, caring responsibility costs, accessibility support or internet access. Complimentary registrations to join the EMCR workshops at the conference are also available (up to a maximum of the $150 non-member day rate).
Complete the below form by 20 October 2021 to let us know how we can support your attendance.
On Demand Viewing
All conference content will be available to registered delegates for 6 months after the event. This will enable you to jump back in and view the alternate streams, and allow you to catch up if you miss one of the sessions.
** Competitions! **
GAMIFICATION: Our OnAir gamification feature will reward you with points as you navigate around the virtual conference portal which will put you in the running to win an amazing prize. The delegate with the highest number of points accrued at the end of the conference will win!
---
PHOTO COMPETITION: Post a photo of the "conference in action" on social media to go in the running to win a great prize! You can be as creative as you like in capturing the conference event and your experience in the virtual environment. Simply post using the hashtag #CitSciOz21 on Facebook, Twitter, Instagram or LinkedIn, make sure your post is public so we can see it, and don't forget to tag ACSA! Be sure to like and follow us on ACSA socials keep track of the action. Entries close 2pm Friday 29th October and winners will be announced during the official conference close later that afternoon.
---
FAVOURITE TWEET COMPETITION: Start warming up your Twitter fingers because ACSA's favourite tweet of the conference will win a fantastic prize! Be sure to use the conference hashtag #CitSciOz21 and tag ACSA. Post your best tweet before 2pm AEDT on Friday 29th October to be in the running to win. Winners will be announced during the official conference close later that afternoon.
Keynote Speakers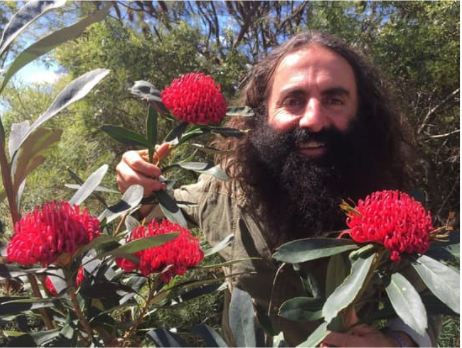 Costa Georgiadis
Landscape Architect, Environmental Educator, Host of TV show Gardening Australia
Costa Georgiadis is a landscape architect who has an all-consuming passion for plants and people – he knows how to bring out the best in both of them, and takes great pleasure in bringing them together.
Costa translates his awe in nature and the science that drives it, into stories that are meaningful for all ages. He loves children and young people, abundantly sharing his enthusiasm, knowledge, and networks so that they can equip themselves with the skills and experience, to lead the new conversations required in an uncertain and changing world. 
He believes that including our elders and recognising an intergenerational community narrative, helps us grow an inclusive and regenerative future. 
This capacity to engage and entertain across generations sees him constantly travelling around the country  sharing the messages of his heart, from preschools to conferences, community events to keynotes. 
Costa believes in embracing and celebrating mother nature's cycles and seasons and nurturing her balance, beauty and bounty organically. His holistic approach is all about gardening the soul and the soil.
Costa will be opening the conference and presenting on Thursday 28th October at 2:35pm AEST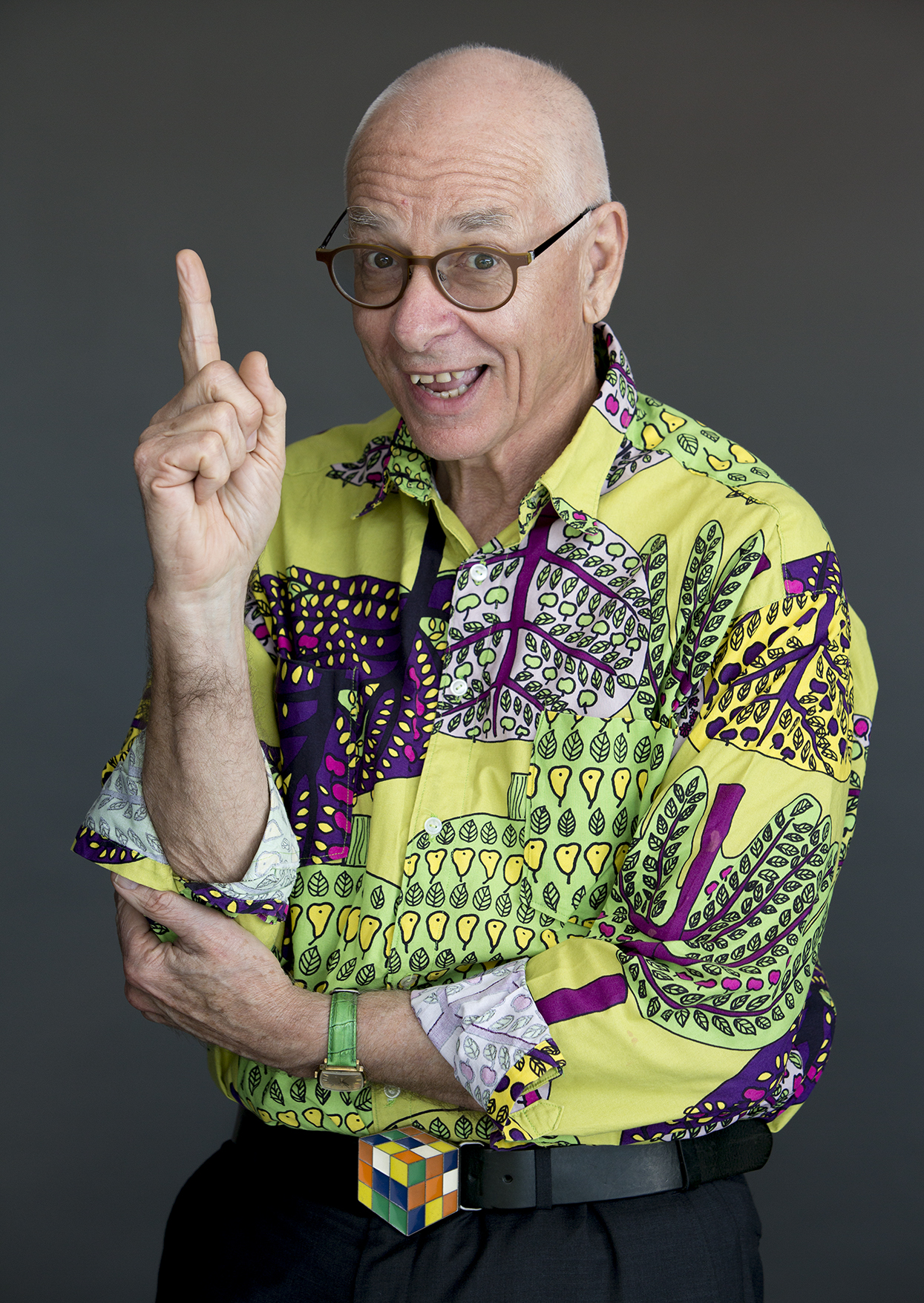 Dr Karl Kruszelnicki AM
Scientist, Doctor, Engineer, Author, Science Communicator
Dr Karl Kruszelnicki AM just loves science to pieces, and has been spreading the word in print, on TV and radio, and online via social media for more than thirty years.
The author of 47 books (and counting)  Dr Karl is a lifetime student with degrees in physics and mathematics, biomedical engineering and medicine and surgery. He has worked as a physicist, labourer, roadie for bands, car mechanic, filmmaker, biomedical engineer, taxi driver, TV weatherman, and medical doctor at the Children's Hospital in Sydney.
Since 1995, Dr Karl has been the Julius Sumner Miller Fellow at the University of Sydney. In 2019 he was awarded the UNESCO Kalinga Prize for the Popularisation of Science.
Dr Karl will be presenting on Wednesday 27 October at 6:00pm AEDT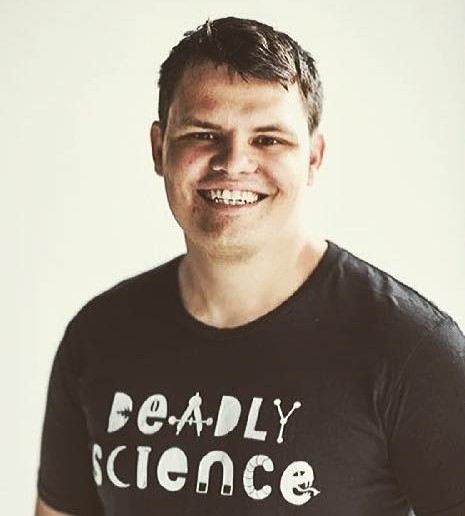 Corey Tutt
CEO-Founder Deadly Science
Corey Tutt is a proud Kamilaroi man and Young Australian of the Year for NSW 2020. He is the CEO and founder of the charity DeadlyScience, which provides science resources, mentoring and training to over 110 remote and regional schools across Australia with a particular focus on Aboriginal and Torres Strait Islander communities. Schools involved with DeadlyScience have reported a 25% increase in engagement in STEM and increased attendance.
As a member of Science Technology Australia EDI committee, Corey is also contributing to the development of their first Reconciliation Action Plan to further encourage participation and inclusion of First Nations peoples in STEM.
Corey recently authored three books, one called the First Scientists (out in October)  a children's book for kids to discover how Aboriginal and Torres Strait islander people have practiced all forms of STEAM throughout history and present. In addition to this book Corey has developed a STEAM series with Australian Geographic with Animal adaptations and wild weather released in August. Corey also writes for K-Zone magazine and has a section for the DeadlyScientists. 
Corey Tutt will be presenting on Thursday 28th October at 12:00pm AEDT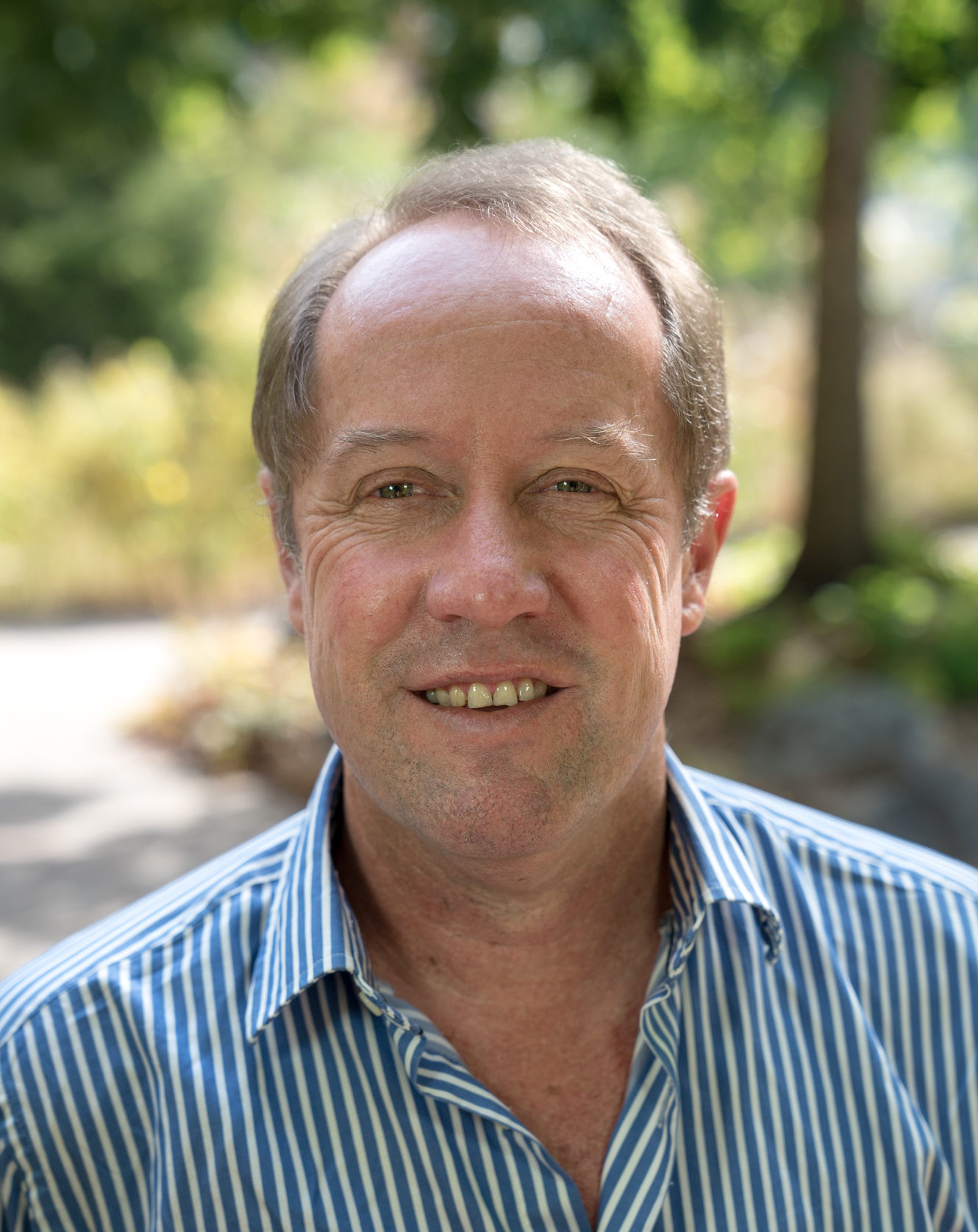 Professor Hugh Possingham
Queensland Chief Scientist
Professor Hugh Possingham is the Queensland Chief Scientist. He is a conservation scientist and mathematician who has held positions in the university, public and not-for profit sectors. He is a Foreign Associate of the US National Academy of Sciences, a Fellow of the Australian Academy of Science and was the Chief Scientist at The Nature Conservancy (2016 to 2020).
His most significant contribution to conservation was the co-development of Marxan, software first used to rezone the Great Barrier Reef, and now used in almost every country in the world to inform the expansion of marine and terrestrial protected area systems.
Hugh has recently published an article in 'The Conversation' which you may like to read "From counting birds to speaking out: how citizen science leads us to ask crucial questions".
Hugh Possingham will be presenting as part of EMCR Session 2 on Wednesday 27th October between 3:15pm-4:45pm AEDT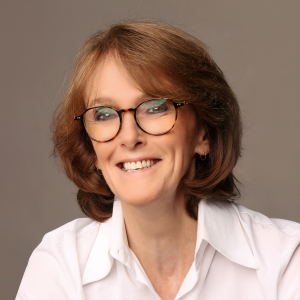 Dr Cathy Foley AO PSM
Australia's Chief Scientist
Dr Cathy Foley AO PSM commenced as Australia's ninth Chief Scientist in January 2021 after an extensive career at Australia's national science agency, the CSIRO.
Dr Foley is an internationally recognised physicist with major research achievements in superconductors and sensors which lead to the development of the LANDTEM™ sensor system to locate valuable deposits of minerals deep underground, resulting in discoveries and delineation of minerals worth more than $6 billion.
Dr Foley's scientific excellence and influential leadership have been recognised with numerous awards and fellowships, including election to the Australian Academy of Science in 2020, along with an Order of Australia for service to research science and to the advancement of women in physics. She is also a Fellow of Australian Academy of Technological Science and Engineering (2008) and an honorary Fellow of Australian Institute of Physics (2019).
Dr Foley is an inspiration to women in STEM across the globe and is committed to tackling gender equality and diversity in the science sector to embrace the full human potential of all.
Dr Foley will be presenting on Friday 29th October at 11:00am AEDT
Current Sponsors
Platinum Sponsor:
The Atlas of Living Australia (ALA) is Australia's national biodiversity database. It lets people share, access and analyse data about Australia's plants, animals and fungi. It is used by researchers, decision makers such as the government, and the community. The ALA also supports international biodiversity research. It does this by providing Australian data to the Global Biodiversity Information Facility.
Website: https://www.ala.org.au
Premier Sponsor:
The Department Of Industry, Science, Energy And Resources leads the Australian Government's coordination of science policy and delivers key science programs and initiatives. The department works to fulfil the Government's vision for an Australian society engaged in and enriched by science, as outlined in Australia's National Science Statement. The Statement recognises that science and innovation are crucial to economic growth, jobs and the wellbeing of the nation.
The department works closely with the science and research sector by facilitating world-leading scientific research that will underpin Australia's future prosperity and save Australian lives. This includes deep collaboration with our portfolio science and research agencies which are vital public research institutions in Australia's overall research infrastructure.
The department aims to engage all Australians with science, build our scientific capability, and improve and enrich Australian's lives through science and research. To achieve these aims, the department administers a variety of science programs, grants and prizes. For example, our Citizen Science Grants provide funding for scientific research projects with a national impact that engage the public in scientific research, through collecting and analysing data, organising research teams and helping design projects. For more information, including details of the 2021 grant recipient projects, go to www.business.gov.au/grants-and-programs/citizen-science-grants
To find out more about the Department of Industry, Science, Energy and Resources, visit www.industry.gov.au
Virtual Platform Sponsor:
Queensland Water and Land Carers Inc (QWaLC) supports 430 community groups with more than 30,000 volunteers across Queensland.
We provide practical support to members including representation, advocacy, promotion, networking and insurance administration.
Our members are community-based groups involved in sustainable agriculture, biodiversity conservation, environmental protection, advocacy and education, coastal rehabilitation, citizen science, land restoration and conservation across Queensland.
Website: https://qwalc.org.au/
Session Sponsor:
Australian Museum
The Australian Museum (AM) was founded in 1827 and is the nation's first museum. It is internationally recognised as a natural science and culture institution focused on Australia and the Pacific. The AM's mission is to ignite wonder, inspire debate and drive change. The AM's vision is to be a leading voice for the richness of life, the Earth and culture in Australia and the Pacific. With more than 21.9 million objects and specimens and the Australian Museum Research Institute (AMRI), the AM is not only a dynamic source of reliable scientific information on some of the most pressing environmental and social challenges facing our region, but also an important site of cultural exchange and learning. The AM has had a long history in citizen science projects and currently manages, with collaborators, some of Australia's most well-known citizen science projects.
Website: https://australian.museum/
Theo Murphy
The Theo Murphy (Australia) Fund was established with the purpose of furthering scientific discovery in the fields of medicine, science, technology and engineering. The Theo Murphy Initiative supports a number of activities annually which provide tangible benefits to Australia's early- and mid-career researcher (EMCR) community. The Australian Academy of Science is committed to supporting diversity and inclusion in all Theo Murphy Initiative (Australia) activities and has offered a range of support grants for those in carer roles to help support attendance.
Website: https://www.science.org.au/supporting-science/awards-and-opportunities/theo-murphy-initiative-australia
The Charles Perkins Centre
Addressing lifestyle diseases one day at a time
Easing the burden of diabetes, obesity and cardiovascular disease, and related conditions, through innovative research collaborations, research partnerships and teaching.
The Charles Perkins Centre is a multidisciplinary research centre committed to improving global health, established in 2012. Our unique, complex systems approach allows us to bring together researchers in unexpected research collaborations. We're finding solutions that inform and reform the health of the world. The causes and consequences of these diseases are more complicated than biology alone. That's why we're bringing together scholars from a range of disciplines to explore the interconnectedness of our environment, food and health.
Bronze Sponsor:
Green Adelaide is a strategic and influential body that drives innovative reform and delivers practical outcomes across seven key priorities.
Our focus is on metropolitan Adelaide through increased efforts to green and cool our back yards, streets and neighbourhoods, enhance biodiversity and create open and healthy green spaces for everyone.
The region encompasses 17 metropolitan councils and approximately 1.3 million South Australians. We recognise the importance of connecting community to nature and managing our urban environment through an integrated approach of strategic leadership, coordination, innovation and partnerships with others.
Website: https://www.environment.sa.gov.au/topics/green-adelaide
Supporters
Conference Working Group
Many thanks to the conference working group who are putting in countless hours to bring this event to you:
Lisa Evans, Libby Hepburn, Amy Slocombe, Paul Flemons, Adam Woods, Ricky Spencer, Rosalinde Brinkman, Erin Roger, Alice Motion, Jenn Loder, Michelle Neil, Bill Flynn, Peter Runcie and Shanna Sheldrick.