By Katie Irvine, ACSA-SA Chair
The South Australian Chapter of ACSA was launched with a bang on Friday night 1st February. The Rob Roy Hotel in Adelaide was packed to the rafters with over 150 citizen scientists, science communicators and enthusiastic South Australians in attendance.
Excellent presentations from Tahlia Perry (EchidnaCSI – The University of Adelaide), Steve Walker (FrogwatchSA – Natural Resources Adelaide and Mt Lofty Ranges) and Jasmin Packer (FungiMap – The University of Adelaide) entertained and informed. The audience had a chance to voice many insightful questions during the lively panel discussion.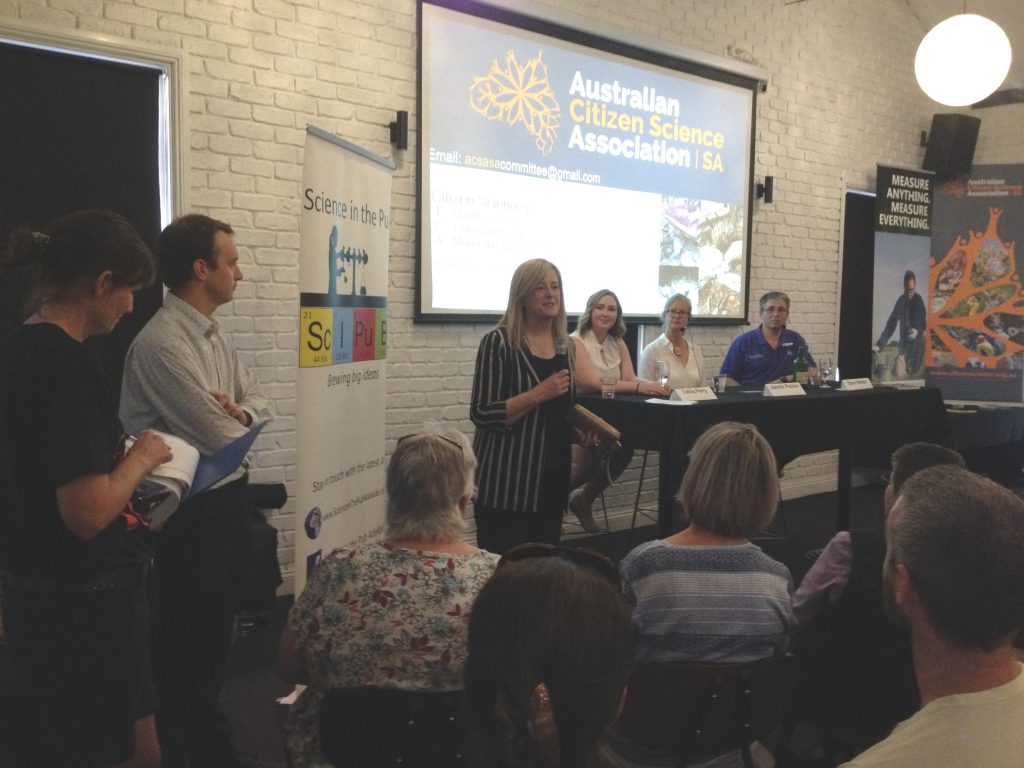 We were honoured that SA's new Chief Scientist, Professor Caroline McMillen, attended the event and gave an impromptu speech on the importance of making science accessible for the community.
A big thank you to everyone who came along to celebrate the launch and learn more about citizen science. We appreciate the work of the Science in the Pub team, particularly MC Stefan Caddy-Retalic, who partnered with us on the event.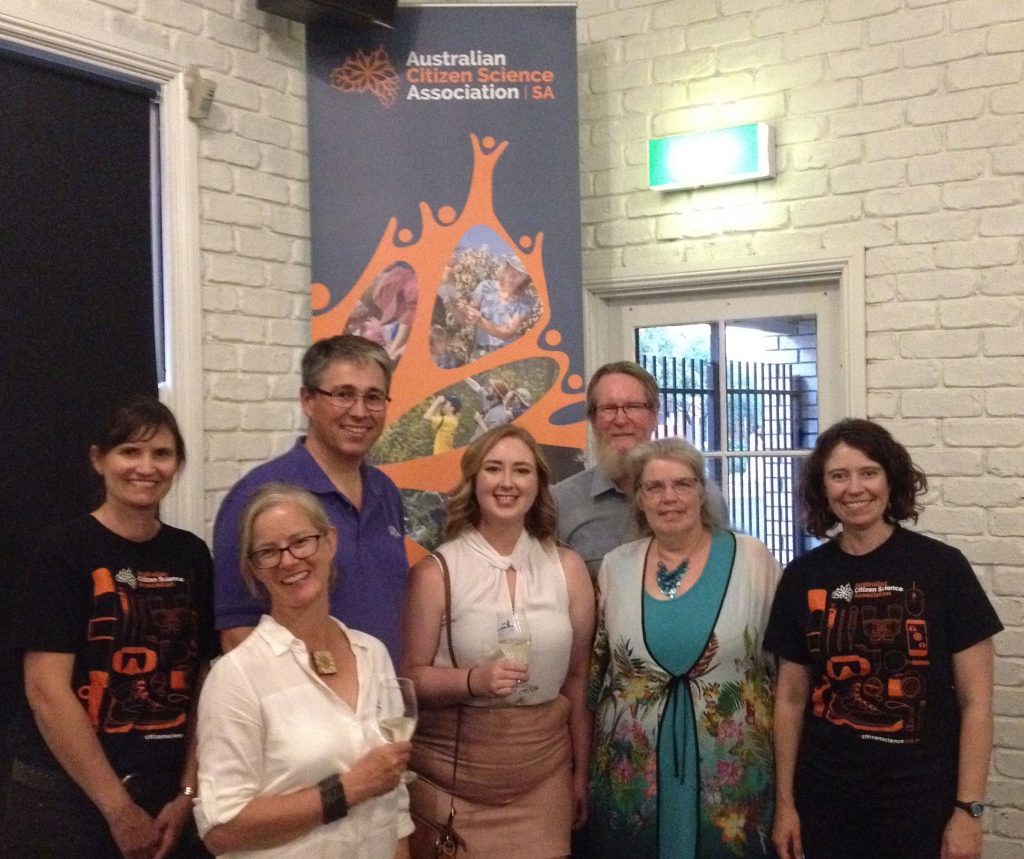 ⚡️ "South Australian Chapter"
Missed the launch of the South Australian Chapter of @CitSciOZ last Friday?
Never fear! Check out the #citizenscience moments here!