By Danielle Northey, ACSA member and volunteer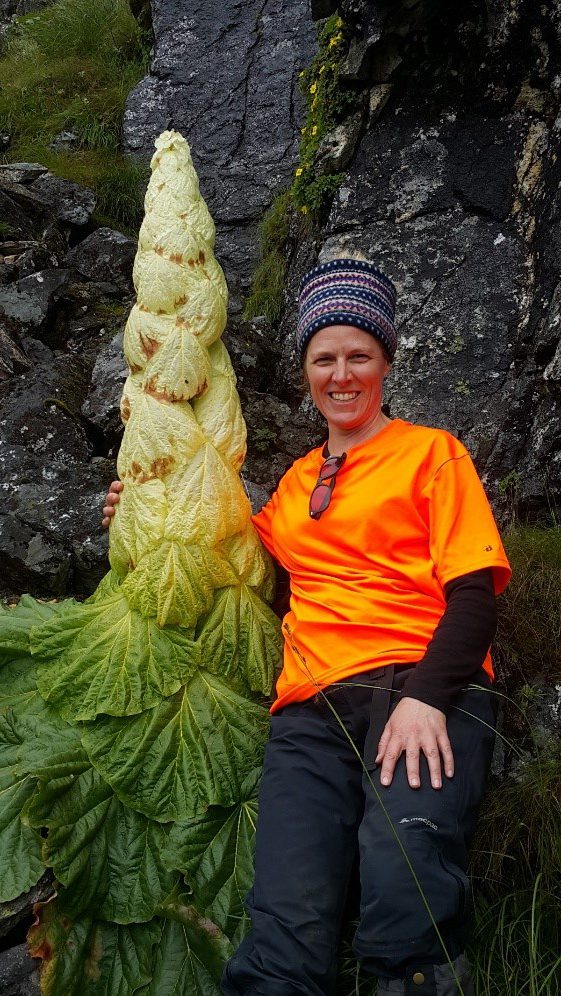 As I snuggled with my daughter in the warm autumn sun streaming through the window of our home nestled in the Himalayan mountains of Bhutan, I commented that the peach tree was beginning to lose its leaves. I said winter was on its way and that I was waiting for the Yellow-billed blue magpies to return to our garden. As if by cue, a Yellow-billed blue magpie streaked past our window. These majestic magpies are nothing like Australian magpies. They have elongated tails which make them glide through the air. Their tails are stripy and their bills are yellow, as you might expect, but I would not call them blue. The first magpie of the season reminded me that we had come a full cycle: our year on the Australian Volunteer Program in Bhutan was nearly over. It also reminded me that my connection with nature has fundamentally changed, thanks to citizen science.
You may have heard about Bhutan because its leaders measure progress by Gross National Happiness instead of GDP? Contrary to a common misnomer, the Bhutanese do not claim to be the happiest people in the world but they do consider and acknowledge that progress means more than economic development. Instead, environmental conservation, sustainable socio-economic development, preservation and promotion of culture and good governance are their chosen indicators of progress. If only our politicians would do the same!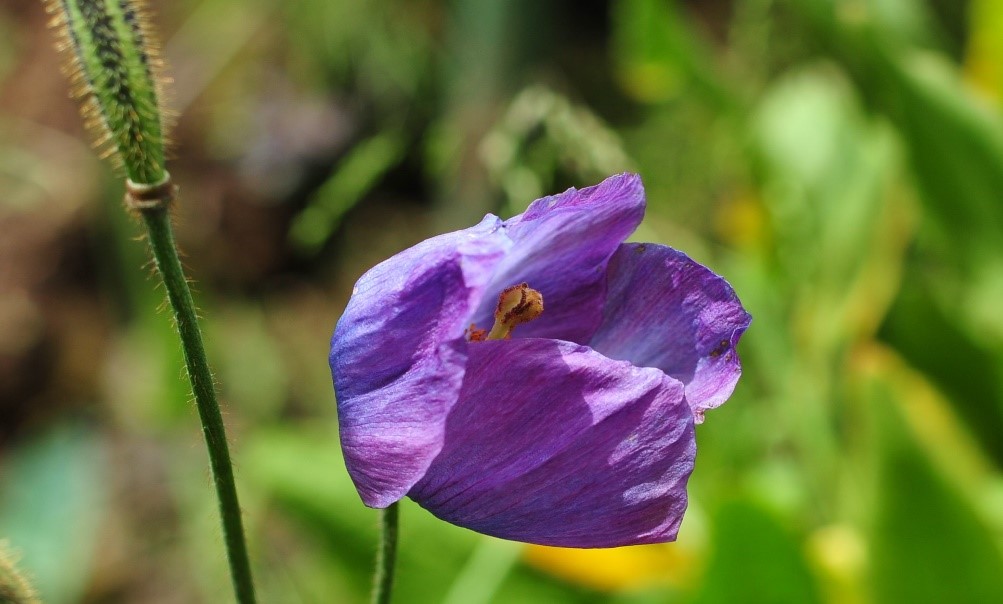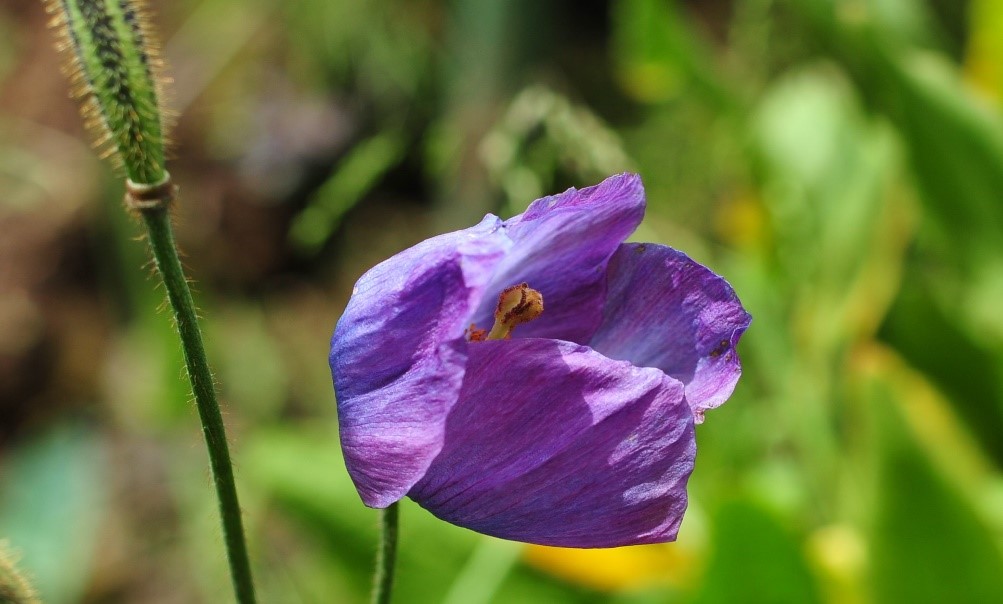 Bhutan is also known to be situated within a global biodiversity hotspot. Bhutan is a small Himalayan Kingdom measuring only 150km by 300km across, as the crow flies. However, with elevations ranging from 150m on the Indian border to more than 7000m near Tibet, and relatively untouched due to its mountainous topography, it is teaming with biodiversity. Yet taxonomic work is in its early stages. Only 10,000 species have been described in Bhutan to date, just a fraction of what is yet to be discovered and documented. An average of three new species to science are discovered each year, without too much effort. Citizen science has a huge role to play to help build Bhutan's taxonomic records.
My volunteer role at the Royal Government of Bhutan's National Biodiversity Centre was to enhance and promote the Bhutan Biodiversity Portal. The BBP is Bhutan's equivalent to the Atlas of Living Australia, an online central repository of official information about Bhutan's biodiversity. Scientists and citizen scientists alike can upload information about biodiversity in Bhutan which is then freely available for sharing, download and analysis. One of the great benefits of the portal is that citizens can upload their photographs of plants and animals and have them identified by other users and confirmed by an expert.
Being new to the world of citizen science, my former colleague, citizen science guru and mentor, Erin Roger, at the NSW Office of Environment and Heritage, shared three pieces of advice which helped me with my new role:
Sell the project, not "citizen science" as people don't necessarily know what it is.
BioBlitzes increase participation in citizen science.
Apps, such as QuestGame, are extremely effective at generating biodiversity information.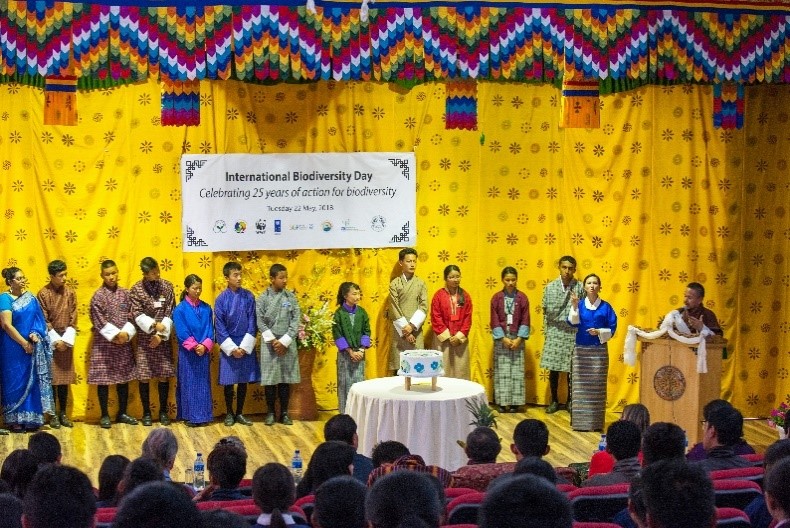 As part of my volunteer work, I organised a celebration of International Biodiversity Day in Thimphu. Part of this involved organising a BioBlitz for 200 students from nine high schools in Thimphu. During the BioBlitz, which occurred in an urban park, up to 18 species of plants were documented in a single two by two metre plot. Eight different species of birds were spotted during one 40-minute bird survey, including the rare Black-tailed crake. This species is so seldomly spotted that we did not have a digital image in the Bhutan Biodiversity Portal! Students were encouraged to upload their observations to the Bhutan Biodiversity Portal as part of the BioBlitz.
I also organised online BioBlitzes, encouraging users to upload observations from a particular biodiversity group with prizes for top contributors. For example, we partnered with World Wildlife Fund (WWF) and ran an aquatic biodiversity BioBlitz. The BioBlitz generated an impressive 1124 observations compared with 131 observations during the same period in the previous year.
I also worked with QuestaGame coordinating a team from the Royal University of Bhutan to enter the University BioQuest, competing against universities all around the world to submit observations and correctly identify species. I thought this small country with a population of less than one million would be trailing all others for sure, but RUB came second, taking the QuestaGame developers and I by surprise. See the results here. It would seem that the Bhutanese love nature – and their smart phones. Discussions are underway to feed QuestaGame's data to the Bhutan Biodiversity Portal.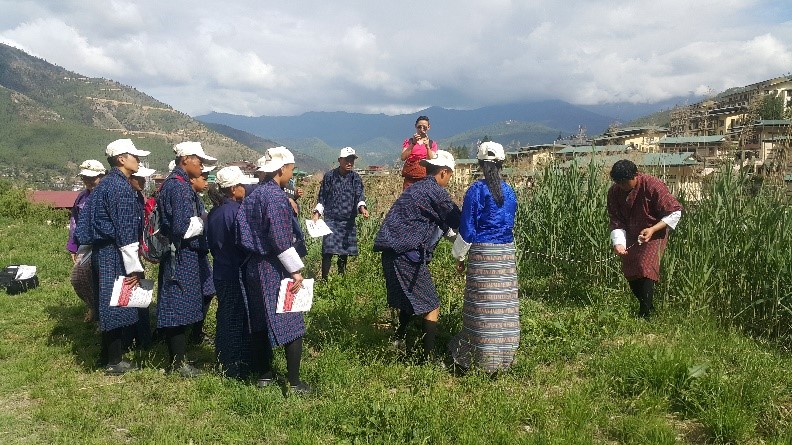 I have learnt to love citizen science as it is a way to connect people with nature, especially those living in cities who are disconnected from the rhythms of the natural environment. It is a wonderful tool to educate the public about our beautiful biodiversity and the need to protect it. But it is so much more than that. It is a way to generate biodiversity information en masse so that scientists can spend their time doing what they are really good at. For example, Matthew Hall who won the "Spotteron Competition" at #CitSciOz18 for the development of the Brush Turkey app said "Within three days of the launch date the number of reports on the app already outstripped the number of Brush-turkeys I had personally tagged in the whole first year of my PhD". Queensland Museum arachnid expert Dr Robert Whyte, when referring to a QuestaGame competition said citizen scientists did the grunt work by identifying common spiders, giving experts more time to investigate unusual specimens popping up on the database.
Backtrack prior to our arrival in Bhutan and I would not have even known the species of birds which come through our Sydney backyard, let alone that they have seasonal distribution patterns. I am ashamed to say that I assumed most of the birds were Indian minors, an introduced species, but on closer inspection I am surprised by the diversity. My husband wants to remove a palm tree that has become too huge for our tiny backyard but a couple of months ago I observed a breeding pair of Australasian figbirds feeding on the tiny plump red fruit, so the tree has to stay. I used to call a bird a bird but now I realise each species is so unique and special in its own way. Citizen science has turned me into a bit of a twitcher. And I have returned from Bhutan more passionate than ever before about the multiple benefits of citizen science.