By Katie Irvine, ACSA-SA Chair
The South Australian Chapter hosted a community meeting with citizen science presentations at Glenunga Hub on Thursday evening 13th June.
Craig Williams from UniSA spoke about some citizen science projects that his group have started over the last year. These include Mozzie Monitors: A crowd-funded mosquito surveillance program throughout SA involving over 100 citizen scientists, and Activating Citizen Scientists: An initiative with SA Health's Office for Ageing Well.
Philip Roetman from the City of Burnside gave the first public talk about his new Urban Foresters Project. This project is enabling local residents to learn about and help monitor the urban forest, with a variety of activities to cater for different interests.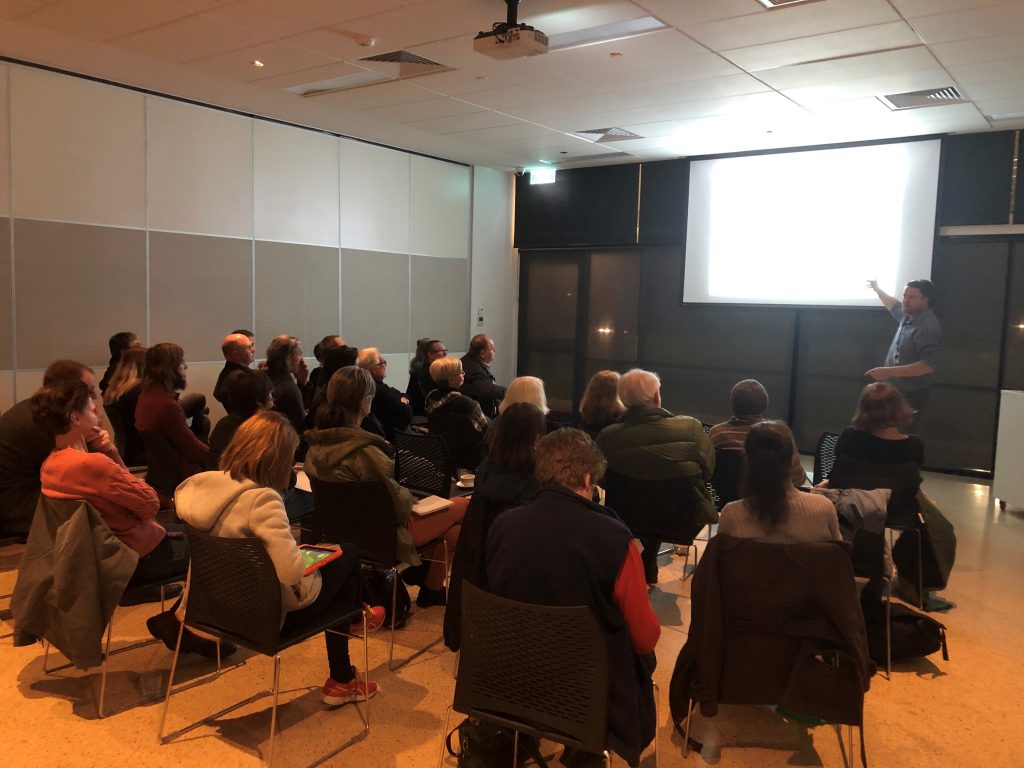 We also heard from Tahlia Perry about her recent trip to the Citizen Science Association conference in North Carolina U.S.A., where she presented on EchidnaCSI. Her interesting insights from the conference included the popularity of the iNaturalist platform and the growing field of environmental activism through citizen science.
Thank you to everyone who came along, an enthusiastic group of about 40 citizen science participants, practitioners and new comers. The next ACSA-SA meeting will be an informal catch-up at an Adelaide pub. We will send an invite via the ACSA-SA email list, please email acsasacommittee@gmail.com to register for this list. We hope to see you there.