Do you work in #prevention, health promotion or healthy environments? ACSA Member Leah Marks invites you to take part in a quick survey to understand how and why you engage with the public in your work.
Leah is a PhD candidate with the University of Sydney exploring the potential role of citizen science in policy and practice in preventive health as a means to complement or strengthen how the public engages in research and decision-making for chronic disease prevention.
Her project aims to understand how citizen science approaches may be used to inform policy and practice in preventive health. "We are inviting individuals working in preventive health policy and practice to complete a brief (15 minute) survey exploring how public engagement approaches, such as citizen science are perceived and used within their organisations. The results of this project will be used to inform capacity building activities to support the use of citizen science by policy and practice stakeholders."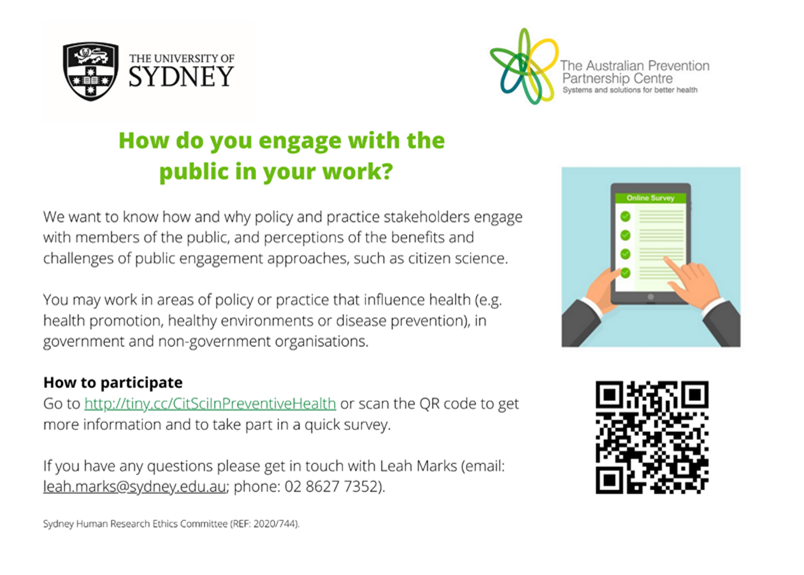 You can find out more information and take part here: http://tiny.cc/CitSciInPreventiveHealth
If you any questions please get in touch with Leah Marks (email: Leah.Marks@sydney.edu.au; phone: 02 8627 7352).