We are very pleased to announce that two great projects have been selected to receive our $1,000 seed grants.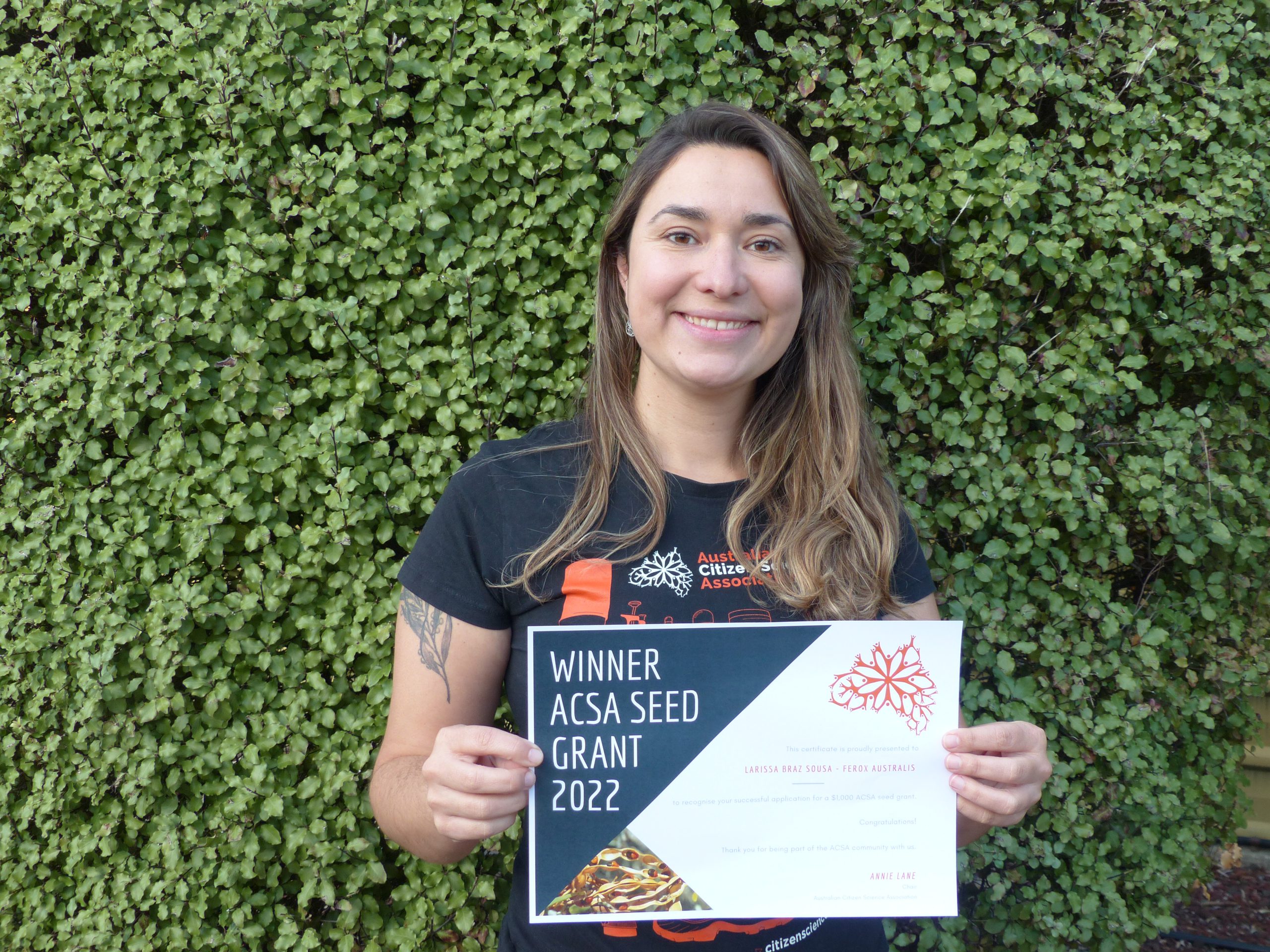 Dr Larissa Braz Souza
Larissa's grant will be put towards the costs of publishing a paper in the open-access journal Citizen Science: Theory and Practice. It will explore and publish the outcomes of the Great Southern Bioblitz, a co-created citizen science initiative.
From their application:
The Great Southern Bioblitz (GSB) is a co-created citizen science initiative to observe as many species as possible over spring in the Southern Hemisphere. 
As GSB is reaching its third year, we have identified the need to analyse its development and implementation, and assess challenges and opportunities to reach new areas. Thus, we propose using quantitative and qualitative methods to explore the GSB framework, outcomes and future directions resulting in an open access journal article to disseminate its results.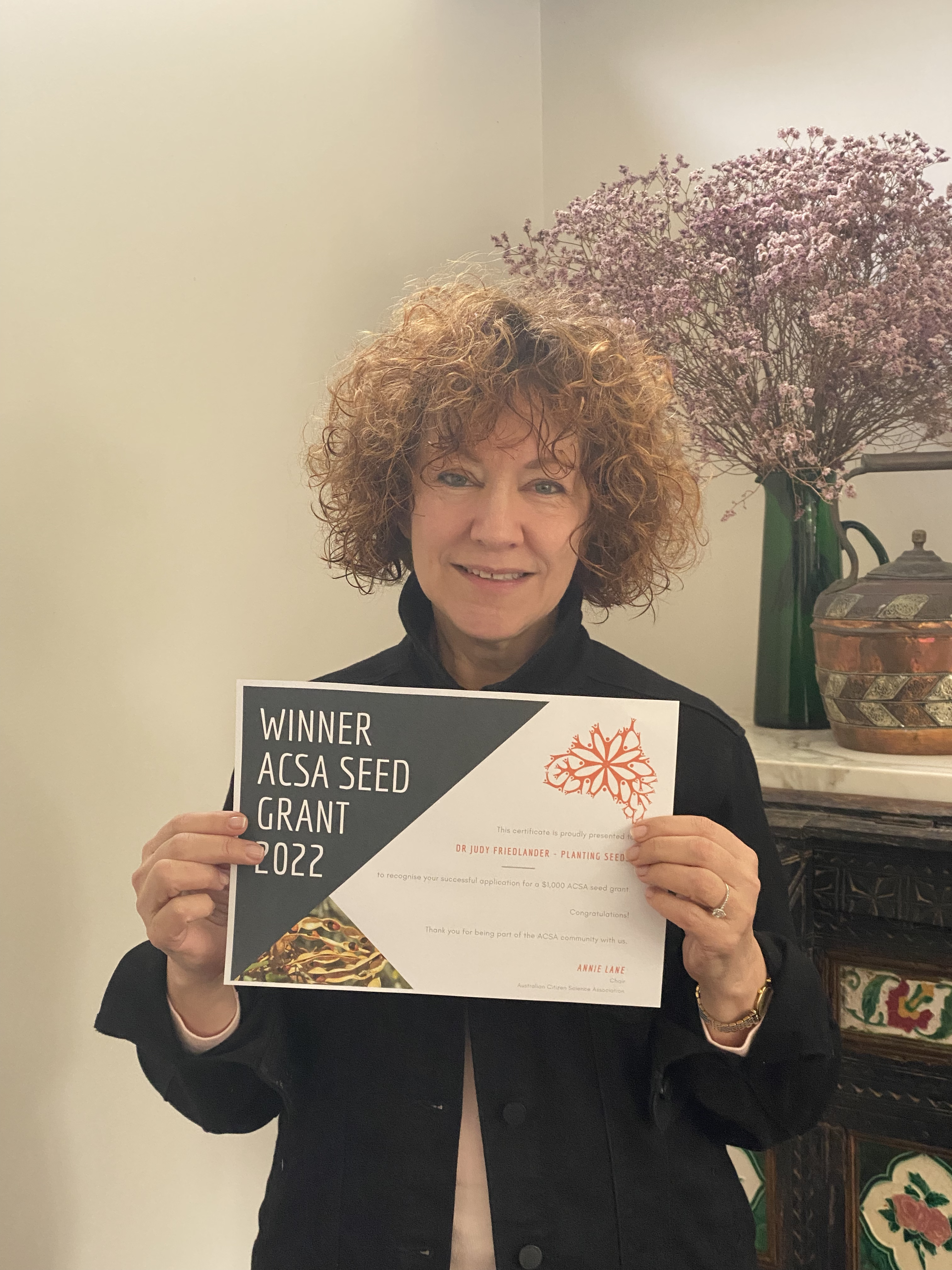 Dr Judy Friedlander
This Seed Grant will help support the National Schools B&B BioBlitz, run by Planting Seeds in National Biodiversity Month.
The B&B's (Bed and Breakfasts for Birds, Bees, Butterflies and Biodiversity), are key pollinating spaces and pollinator habitats at strategic urban locations throughout Australia. They provide much needed rest and revival for pollinators who are experiencing alarming population decline.
From their application:
This project, involving primary and high school students, not only aims to contribute valuable data on species in urban and regional school grounds but also build STEM skills and educate teachers on citizen science and the multiple links to curriculum.
The funding will be used to train schools and teachers to learn the basics of citizen science, upload to iNaturalist (and the Atlas of Living Australia) and join a dashboard and will help this project immensely. Funding will also assist with promotions to schools, distribution of resources, the running of zoom workshops and troubleshooting.