Name: Tess Hayes
Role: Masters student; Vice Chair – ACSA Victoria; formally Citizen Science Officer, EPA Victoria Citizen Science Program
How long have you been an ACSA member?: Since December 2017
Why did you join ACSA?: I have always been extremely grateful for the community that exists among citizen science practitioners. There is a willingness to collaborate, to share ideas and come together with a solution focus to unpack common challenges that confront citizen science projects. I joined ACSA in late 2017 in order to attend the upcoming conference. After being involved for a while in an informal citizen science group in Victoria, it seemed a logical next step in widening my citizen science circle.
What do you love about citizen science?: The thing I love most about citizen science projects are the connections you can make and the strength and relevance able to be achieved through citizen science partnerships. I'm most interested in projects where knowledge partnerships are created. Working in the role of citizen science practitioner, you either broker, transfer or communicate knowledge between science/scientists and citizens. It's changing the way we do science and I think that's exciting and beneficial for the future of science.
What is the most awesome citizen science project you have been involved in and why? The best citizen science project I have been involved in was during my role at EPA Victoria. I led a water quality-monitoring project; Caring for Waterhole Creek. The project fostered a partnership between the community, local catchment management authority and EPA. These partners where brought together by a common interest in ensuring the health and protection of Waterhole Creek waterway. The project involved water monitoring by both citizens and EPA for different parameters, combining both data sets enabled understanding of water quality to ensure ecosystem function was maintained and contributed to the atheistic of the area. The project was a real meeting in the middle, where both citizens and scientists learnt from each other, shared their different and common knowledge and experiences to make a fit-for-purpose project.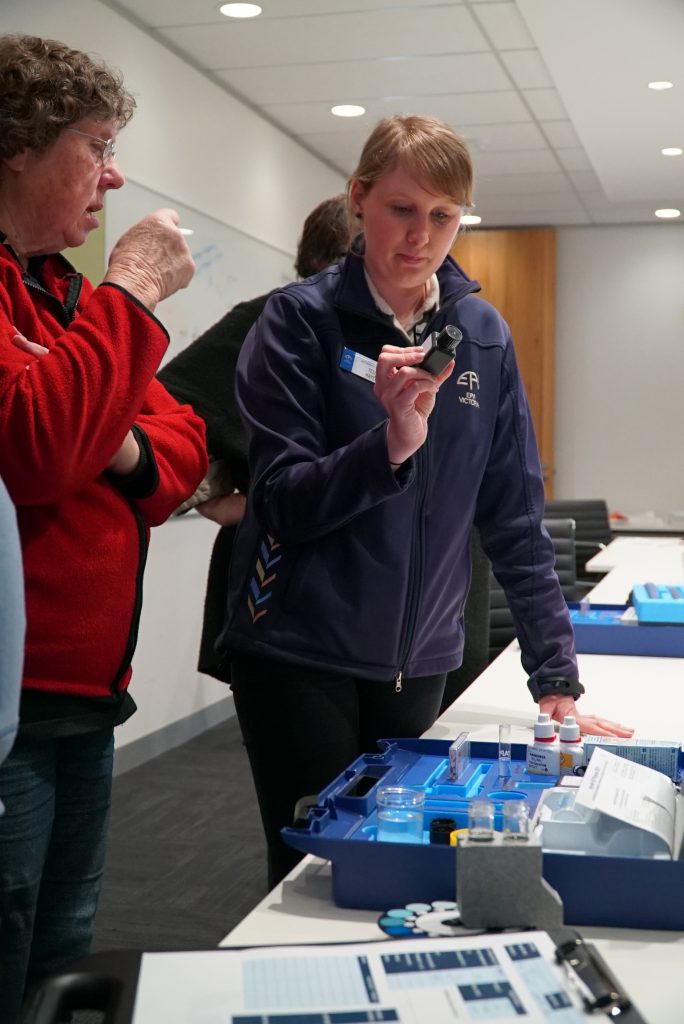 If you would like to share your citizen science story, or would to nominate a fellow ACSA member to be featured in our monthly member spotlight, please let us know!