A bit about me: I'm Scott Bell, a fifth generation Tasmanian, married, and retired from General Practice at the end of 2006. I was fortunate to be able to purchase 640 acres of varied bushland, close to the coast in North Eastern Tasmania, in 2007. I've protected it with a covenant, apart from 2%, which is set aside for a building envelope.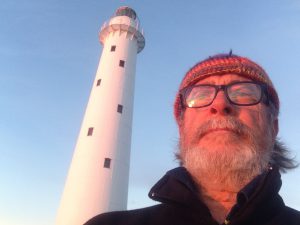 Role: Retiree, home builder, citizen scientist, volunteer, community member
How long have you been an ACSA member?: I just joined last month
Why did you join ACSA?: To share ideas with other citizen scientists, to help me achieve my citizen science project goals
How have you used citizen science on your property?: Initially, I invited some local Wildlife Carers to use the site for the release of rehabilitated animals. An early approach to the Save the Tasmanian Devil Project resulted in the construction of a 50 acre biosecure enclosure, for breeding disease free devils. And a number of other groups are regularly involved in activities on the site – Field Naturalists, other Conservation Landowners, a local school group, and occasionally a Threatened Species group. And of course, family and friends participate.
What is the most awesome citizen science project you have been involved in and why? In 2018, I was involved in a state wide citizen science project, undertaking a census of wedge tailed eagles. I'd previously been monitoring fauna, in a slap dash fashion, periodically trapping, or trail camera photographing. I've since tried to be more diligent, recording dates and sites where trappings occur. There is still a way to go, in terms of developing more rigorous systems. Perhaps by sharing ideas with other citizen scientists, I'll be able to achieve this goal. And also finishing the house building project will free up some extra time……
If you would like to share your citizen science story, or would to nominate a fellow ACSA member to be featured in our monthly member spotlight, please let us know!