Thanks to everyone who attended the first EMCR seminar on March 4th. It was a great event and for those that missed it you can view the recording below:
Our next seminar will be on Thursday April 1st at 12PM AEDT. The seminar will be delivered by Jack Nunn who will be discussing 'Involving everyone in research: Creating the evidence'. Following the presentation, we will have a guided conversation facilitated by A/Prof. Ann Borda about reporting citizen science data and how to do so consistently. For more information and to register to the seminar click here.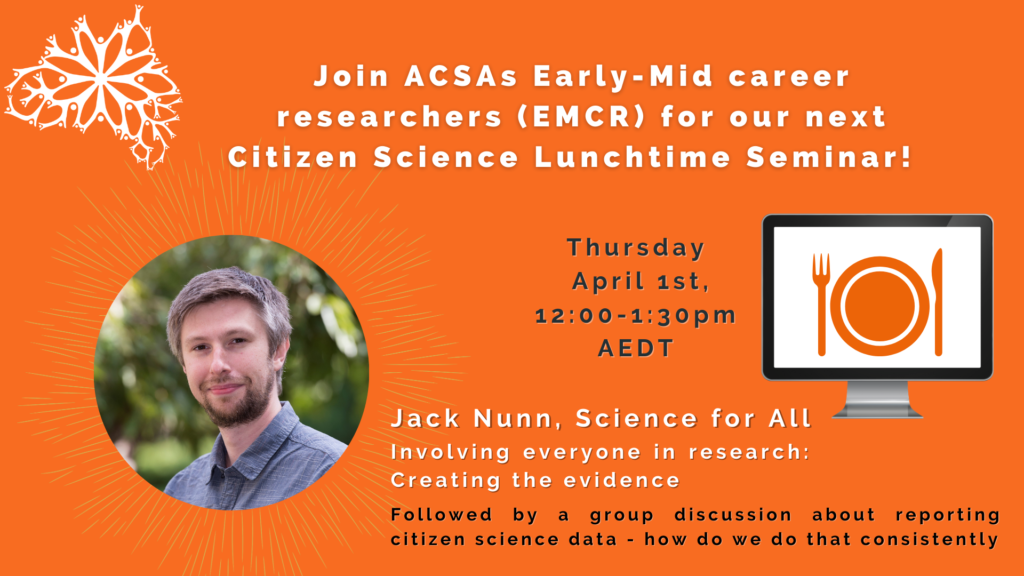 Are you interested in sharing your work with the EMCR community of practice? Please Register your interest in delivering a seminar about your work emphasizing on the challenges and opportunities you have faced while conducting citizen science research.
For more information on ACSA's EMCR working group and the lunchtime seminars, please click here.