The Annual General Meeting of the Australian Citizen Science Association will be held on Friday 29th October from 12pm to 12:45pm (AEDT) via Zoom. The meeting will be held in conjunction with ACSA's citizen science conference. You don't need to be a registered conference delegate to attend the AGM but you do need to be a current ACSA member to attend.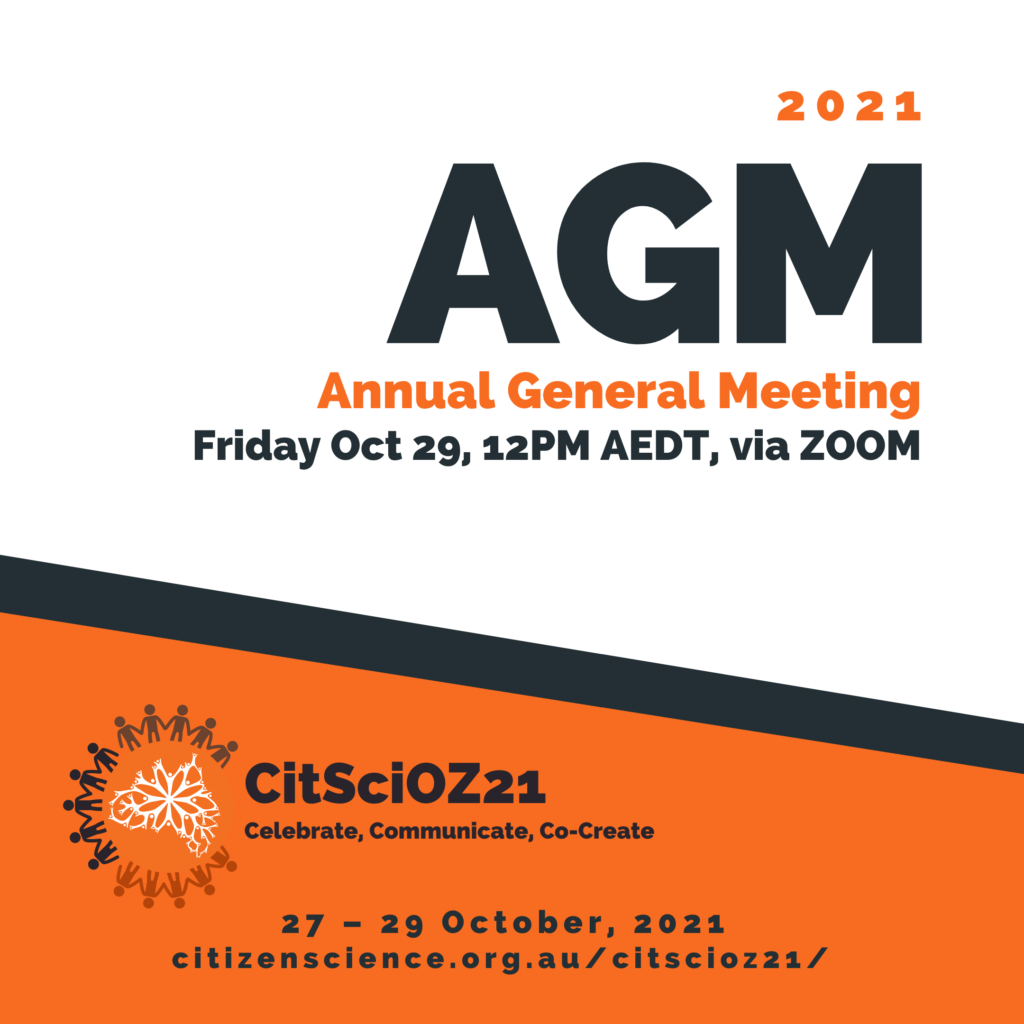 During the AGM we will provide:
An overview of our achievements from the year;
A summary of the 2020/21 Financial Statements, and
An opportunity for members to elect five new members to the management committee.
AGENDA
Open
Apologies / Proxies
Presentation of Previous Minutes
Association Reports
Election Results and endorsement of new Management Committee Membeers
Other Business

Proposed amendment to ACSA's constitution to establish a public fund with Deductible Gift Recipient status
Public Liability Insurance (notification that ACSA holds appropriate Public Liability Insurance)

Meeting Close
Enquiries regarding the ACSA AGM to be directed to Amy Slocombe, National Coordinator via coordinator@citizenscience.org.au
RSVPs
You may no longer RSVP for this event.