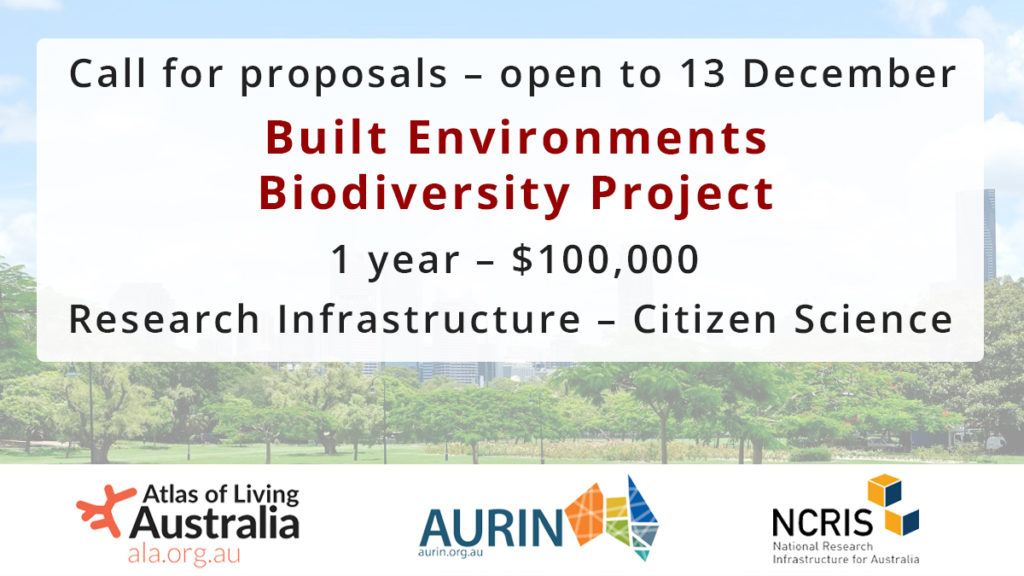 Call for proposals: The Atlas of Living Australia (ALA) and the Australian Urban Research Infrastructure Network (AURIN) have announced a collaborative open call for partners on the Built Environments Biodiversity Project.
ALA and AURIN are looking to collaborate with project partners who will design, build and deliver a project informed by citizen science that will examine the intersection of biodiversity with built environments in Australia. The project must result in a new research infrastructure that will be used by the AURIN and ALA research communities and have a citizen science element.
They are offering up to $100,000 for a project that will be complete within twelve months.
Applications close 13 December at 5:00PM (AEDT).
For details and to apply: https://aurin.org.au/about-aurin/ala-aurin-open-call-2021/