Two $1000 Grants available – apply now!
ACSA is proud to launch it's 4th round of Seed Grants. Established in 2018 we have so far awarded 7 Seed Grants – worth a total of $5,500 – to ACSA members, to help give their citizen science project a boost or to advance their own professional development in the citizen science space.
Applications are now open for the 2021 Seed Grants.
What's in it for you?
* $1000 to seed your professional development or your project's growth, or to pay for an open access publication of a citizen science paper.
* Exposure for your project and/or organisation.
* Motivation to initiate something you have always wanted to do.
* Quick and easy application process (online application form).
Last year, two ACSA members won ACSA Seed Grants: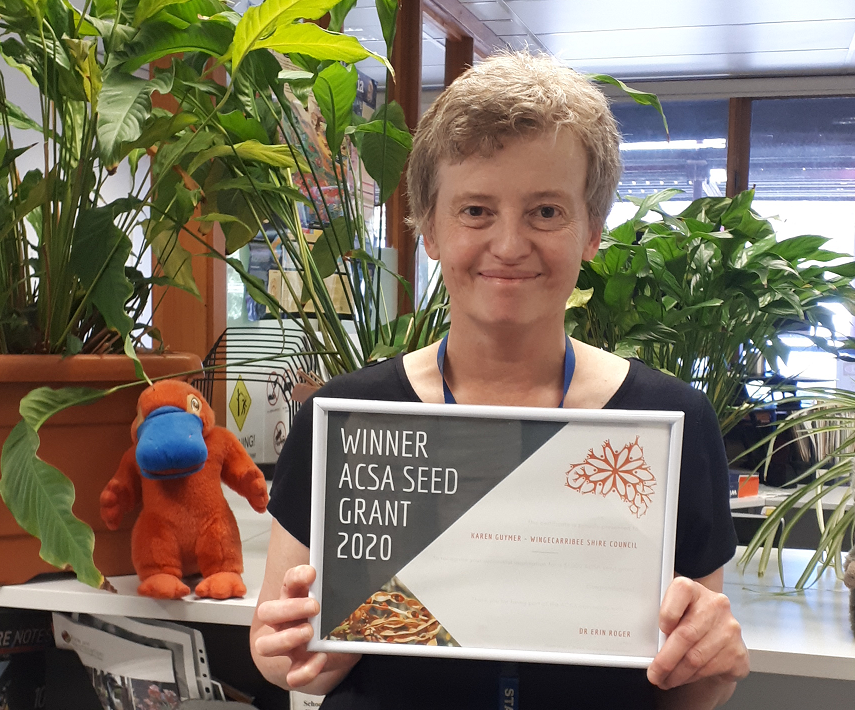 Wingecarribee Shire Council
Getting to know Wingecarribee Waterways through RARC training for river health assessments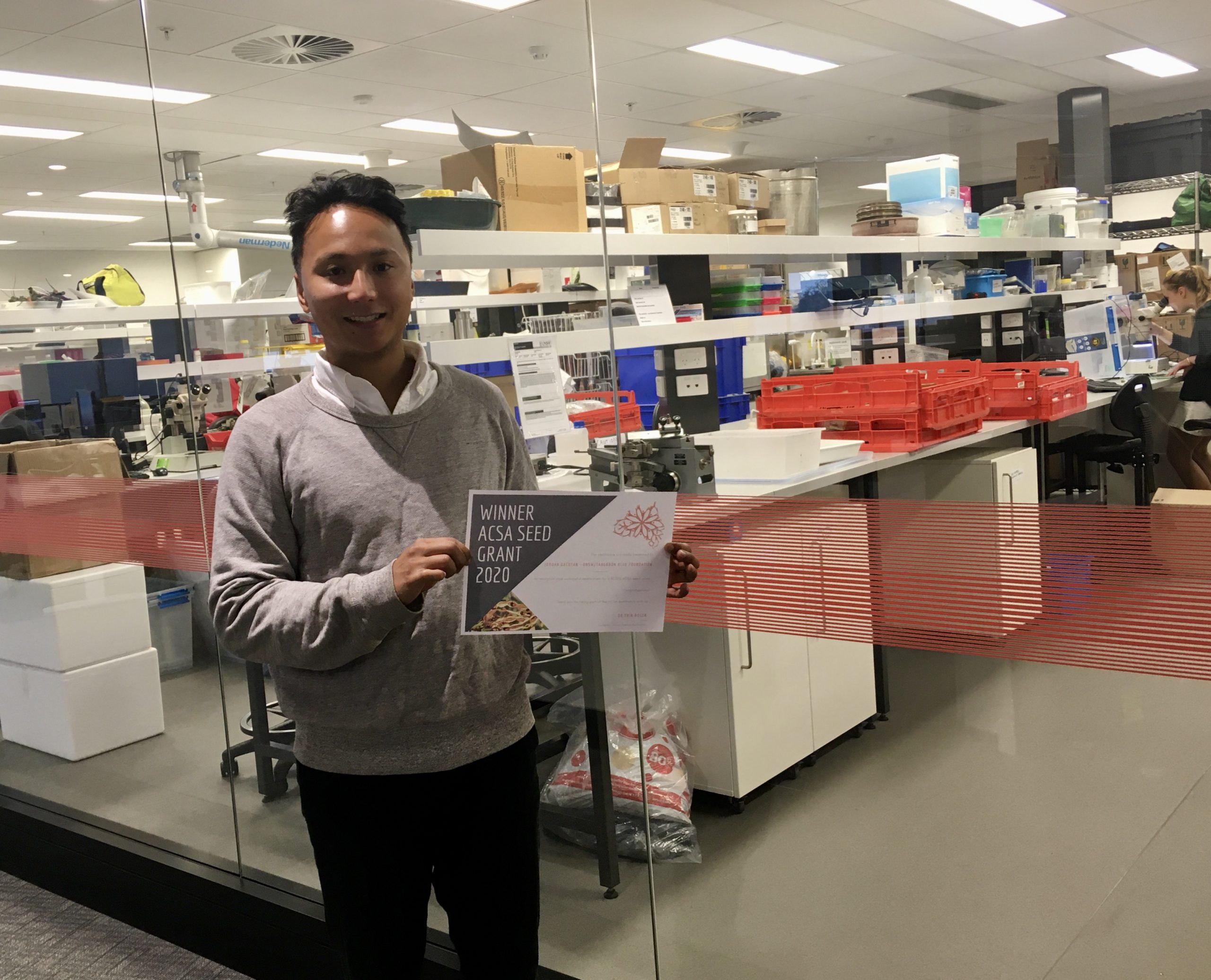 Tangaroa Blue Foundation
Production of a 5-part video series on scientific sampling and its utility in marine debris monitoring.
Could you be next?
To be eligible for Seed Grant funding, proposed activities must be in line with ACSA's strategic goals of Participation and Practice. These goals are:
Participation – Encourage & promote broad and meaningful participation of society in citizen science so people become partners in creating science & increasing science literacy.
For example (but not limited to):
Activities that encourages participation in a citizen science project; could be a workshop, an event or a school outreach program, or an app.
Development of a citizen science project that aims to meet these goals
Resources or training for citizen scientists participating in a project you run
Practice – Support the development of tools, methods, infrastructure, and resources to strengthen the practice, use and study of citizen science.
For example (but not limited to):
Attendance at a relevant course or event, such as a conference. Can include registration, accommodation, flights etc.
Development of tools or infrastructure that aims to meet this goal.
Who can enter?
This grant is open to all current ACSA members.
How to apply
Complete the Seed Grants Application Form before Friday 1 October 2021 5pm AEDT.
Please note, applications should be kept short to reflect the value of the grants. A maximum character limit applies to each judging criteria.
Judging criteria
Applications will be judged on the applicant's response to the following:
Short description of proposed activity (maximum 200 characters).
Context or background to your proposed activity (maximum 1500 characters).
Detailed description of how the Seed Grant will be spent (maximum 1000 characters).
In what way does your proposal address ACSA's strategic goals of Participation and Practice (maximum 1000 characters)?
Describe the expected outcomes and benefits of your proposed activity (maximum 500 characters).
Brief timeline for the delivery of your proposed activity (maximum 500 characters).
Key dates
Entries open Wednesday 8th September and must be received by Friday 1st October 2021 5pm AEDT.
The recipients of the Seed Grants will be announced at the ACSA Annual General meeting during the CitSciOz21 conference at the end of October 2021, and on the ACSA website by 5 November 2021. Recipients will also be contacted by email or phone.
Terms and conditions
The grant is open to current ACSA members only.
The activity outlined application must be able to be completed within the year following the awarding of the Seed Grant.
The Seed Grants are two (2) grants of AUD $1000 each.
Recipients will be asked to provide photos and a blog outlining how they intend to, or have used, their Seed Grants, for publication on the ACSA website. Additional information may be required for a year following the awarding of the Seed Grant.
Information provided by the recipients may be used by ACSA for promotional/publicity purposes. This may include, and is not restricted to, the information being used on websites, social media, printed material, press releases etc.
Personal information provided to ACSA can be used by ACSA, however such use will only be in connection with the Seed Grants.
The deliberations of the judging panel remain confidential. All recommendations and decisions taken are binding and final and no correspondence will be entered into on such matters.
The judges reserve the right not to award the grants if, in their view, the quality of entries is insufficiently meritorious.
No entries will be received or considered after the close of entries.
Failure to meet all conditions of entry will automatically disqualify an entry.